Life Events
Éva Szakács, painter
I still remember the dismay of my secondary school teachers when as a 3rd grader I told them I would choose arts as my major at the university… Since we had physics as our major and we had only studied arts for half a year in the 1st grade it really must have been astonishing. Árpád Szarka, painter and arts teacher, helped me prepare for my entrance exam which I passed with 100%.
In Szombathely I found a rare combination of majors that was perfect for me.  I had wonderful masters. The painter György Mészáros taught me for two years. Besides the basis of drawing he taught me how to push my limits and believe in myself. You can paint a good picture in many different ways- he used to say.
János Szurcsik, a Munkácsy prize winning painter taught me for another two years. He was so thorough that he himself looked after how we keep our tools clean. He made me understand that while painting a picture you mainly have to focus on the content. I remember that by the portrayal of the human body, while I was busy working on fitting the theme on the canvas he was already missing the look of the model. Now I know how much he was right.
The few years of training was an interesting experience. Children do not beat about the bush. They ask for clarification when something is not clear. While I had to formulate very precisely what I meant I became more deliberate and it was easier for them to understand me as well. However, I felt that this is not the right path for me. My success did not depend on me as much I wanted it to. I missed creative work. I saw more perspective in it. In the beginning I painted in my freetime, after work. I took part in workshops, exhibitions and finally in 1992 I became a freelance artist with all its risks and advantages.
Since then I have gained a great routine in the use of the means of expression but I am never fully satisfied. I already know what is a good picture for me like, but I am constantly looking for ways to become better and better. For achieving this constant feedback is very important. First of all from my audience and customers. I would like to know what they think and feel, what is in common between me and them that manifests in my pictures.
Achievements
Although I am not a competing type of person I do take part in competitions sometimes. It is good to be appreciated. It feels good to recall the memory of a competition in the beginning of my freelancer years where I won first prize (1997, Veszprém, Gizella days, National competition of fine arts, painting category) or of a very special competition of 2008 where we had to paint a picture of a city using plaster paint (Weber-Terranova painting competition, 1st prize, Angels and Fairies Art Gallery, Tata).
Major exhibitions
Békéscsaba
1996. Klagenfurt
1997. Győr, Artist Gallery
1997. Veszprém
1998. Kapuvár, City Showroom
1998. Csorna, City Library
2001. Szentes
2002. Sopron, Szín-Folt Gallery
2002. Mosonmagyaróvár, Pince Gallery
2003. Budapest, Duna P Art Gallery
2006. Győr, University Hall
2006. Kaposvár, Noszlopy Gallery
2007. Mór
2008. Tata
2009. Kapuvár, Mayor's Office
2010. Budapest, Neves Kor-Társ Gallery
2016-2018. Győr, El Paso Dance and Event Center
2016. Győr, Richter János Music High School
Pictures
Dance of embrace (40×40 cm) oil on canvas, 2019.
Flowers (40×50 cm) oil on HDF, 2019.
In a sad time (60×50 cm) oil on HDF, 2015.
Light-hope (50×80 cm) oil on HDF, 2013.
Melting point (40×50 cm) oil on canvas, 2018.
Pain (50×70 cm) oil on canvas, 2012.
Path and night (60×80 cm) oil on HDF, 2017.
San Gimignano (60×40 cm) oil on HDF, 2015.
The mood of Szentendre (40×50 cm) oil on HDF, 2018.
Water- mirror (40×80 cm) oil on HDF, 2018.
The mood of Szentendre
San Gimignano
Light-hope
In a sad time
Water-mirror
Dance of embrace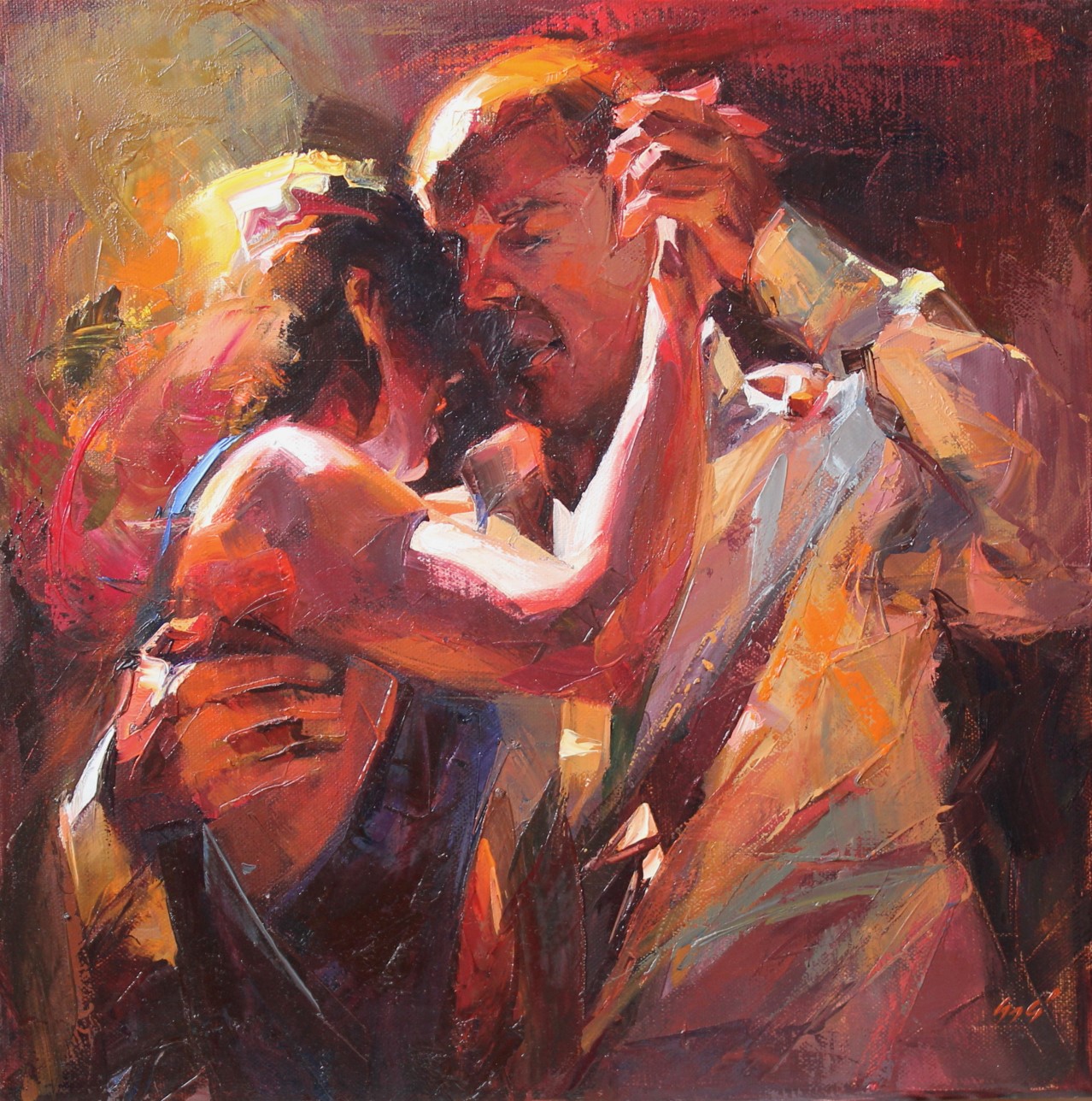 Flowers
Pain
Melting point (illustration)
Path and night (illustration)