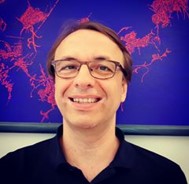 Life Events
Per Ole Gmelok
49 years old, from Flensburg , Germany, lives in Berlin.
Self taught abstract painter and digital artist.
First Paintings at the age of 22.
i like to paint on canvas, sometimes on wood. Mostly with Acryl, sometimes Oil. I like abstract art,  and that's what i am doing.
I also like to create abstract art with digital equipment, with PC, Laptop, Mobile, Apps, Editing Programms,  etc. i like to do completely different art to my paintings. Taking photos of it and edit it.
I also like to work with other Artists, putting together their work and mine to create completely new Art.
I see different things in their art and i want to put it on another level, a new Level. i respect the Art of other artists and i allways want to create something new with that. i know, that some people, some artists don't know, what my intention is. Maybe because this art, this style isn't very wellknown right now.
Secrets on the Western Night Liner
In durch die Zwischentür
Swedenborg'sche Raummatsche. Gerührt & nicht gesch
Paint the roses black was the wrong decision
The heavily wild curved Spaceship Jungle
Zeitgespinst
In Silver
Overload
Eventually it makes noises
Ice King blink