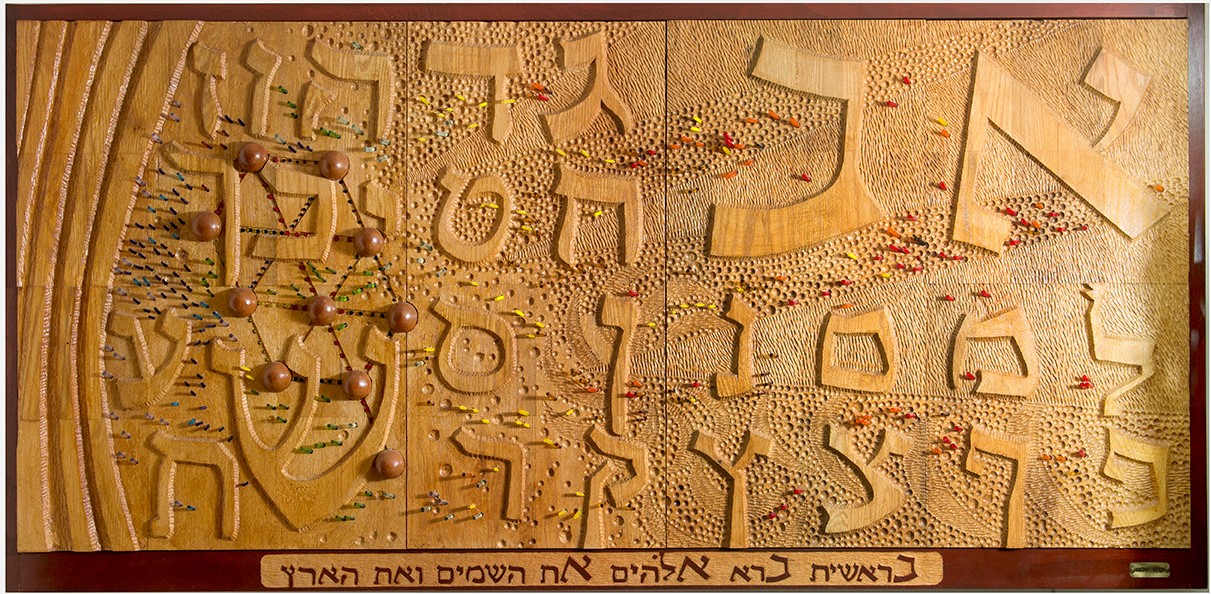 This work draws its name from the Book of Genesis. 
The work is compounded of several layers.
On the first layer are the 27 letters (22 regular letters + 5 end letters) of the Hebrew alphabet set atop the second layer which portrays the drama of The Creation manifested by carved stormy clouds and swirling winds. In the third layer there are the led- lights representing streaming rays, thunder and lightning accompanying this drama. 
Genesis



Dimensions and medium
44″x 83″ x 6″ Carved oak wood