Life Events
Hungarian surrealist painter and graphic artist
I was born in 1965.
I have been making paintings and graphics since starting
secondary school. I graduated from the
Teacher Training Collage of Eger, Hungary,
in the faculty of Art.
I live and work in Eger, Hungary.
The main theme of my art is an imaginary world of islands in the sea of fantasy and mythology: Helioland.
I started to paint this type of pictures in the past 15 years.
The Isles series came prior to my present pictures.
I wander on unknown land, occasionally I got surprised thus my paintings change too.
I would live in my imaginary world Helioland – this is a peaceful and colorful place, with strange forms, full of crystal-beings…the forms are floating and everything is filled with light…
I have been a member of the Visionary Art tribe since 2009.
Amethyst house, 2017, 40x45 cm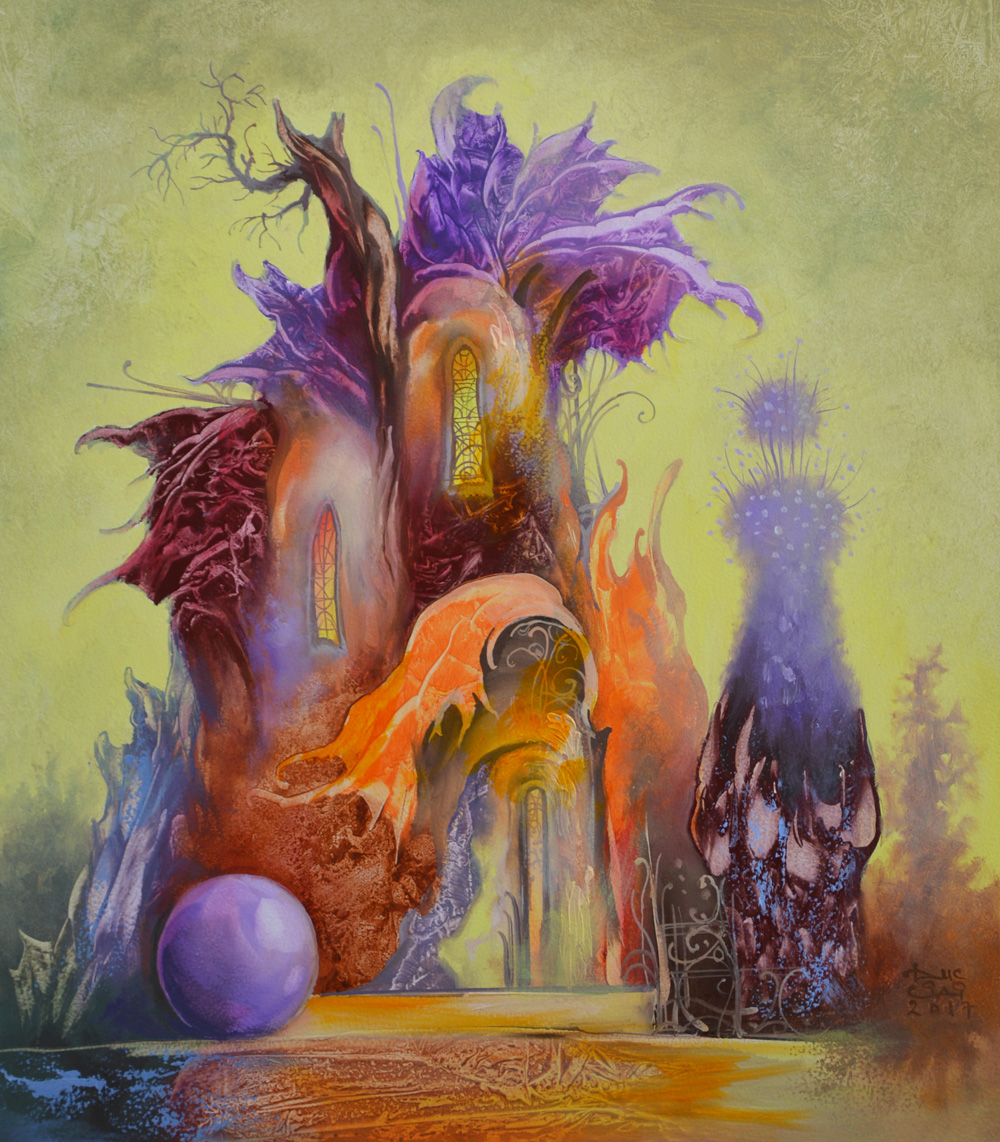 Houses of Helioland- (nightfall lights) -40x60
Emerald night, 2017,60x90 cm
Emerald cloud (2015, oil on canvas, 120x60 cm)
Sunstone Hill house 1, 2017, oil on canvas, 100x100 cm
Land of crystalflowers 13., 2016, oil on canvas, 140x100 cm
Land of crystalflowers 12, 2016, 70x100cm
Emerald forest, 2017, 80x40 cm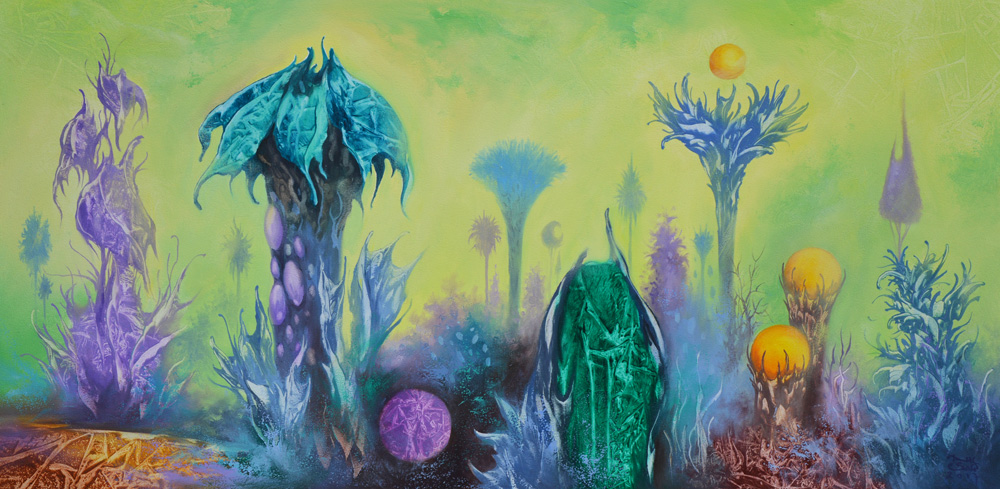 Emerald garden, 2014, oil on canvas, 100x80 cm
The house of the endless cruising, etching, circle plate, diameter 25 cm)