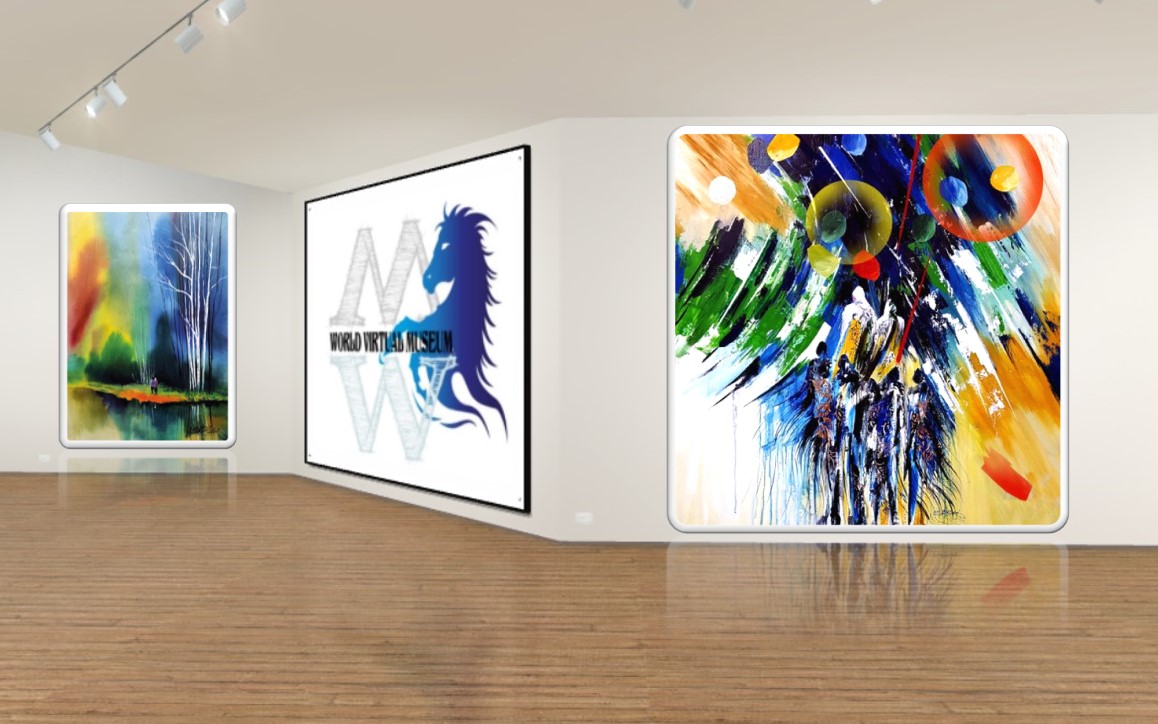 Life Events
Born in 1964 in Iran ,Dezful city, artistic activities in painting, sculpture and calligraphy.
Responsibilities :
* He is the head  of L'Art international  group in Iran.
* He has held events as curatore and jury in several online international exhibitions with different countries as sample : USA, Germany, Russia, Indonesia and Ecuadore .
* He has been as jury in 7th and 8th festival Haegeumgang Theme Museum, South Korea. * 2021- 2022
* 2021 – He has been of  as jury for exhibition and publish of middle east peace book by Illum Gallry in US.
* Honorary member of the International Culture and Arts Federation Haegeumgang Theme Museum, South Korea.
* Member of the Association for International Peace and Art Community of Portugal.
* He has been as Art Secretary of several national exhibitions and several international exhibitions.
Awards and Exhibitions :
* Print a work his painting between 12 selected works, in 2015 calendar of Munich (Germany).
* 2021- Selection of he as Grand winner Misster Art in London.
* Selection of he with 34 artists from different countries for participation the "Sagres "International Festival in Portugal
* 2021- Participation in international virtual art France exhibition of in the" cage of lockdowns.
* 2020- Paticipation in Geological Museum international art exhibition in Armenia.
* Participation in several international festival and exhibition in museums and cities of south Korea : Hanam, Seoul, Busan, Gansun,Yeosu and Geoje from 2015 to 2021 . *
 * 2019 Attending the International art event in the Netherlands .
 2017 Participation in the International Art Reaction Exhibition at the British Mardi Gourmet Gallery.   *
 * 2017 Attending the Belgian International Painting Exhibition on Solidarity and Hope.
* 2016 Participation in the international exhibition of visual arts in Ponte Dlima, Portugal.
* Participation in other festivals and exhibitions : 2015 Portugal , 2014 Spanish , 2014 Germany Munich ,2013 Germany Munich ,2011 Brasil ,2010 museum Navada USA , Institute of global  Art, Tehran, 1389 ,Shahada museum in Tehran 1388 and …….