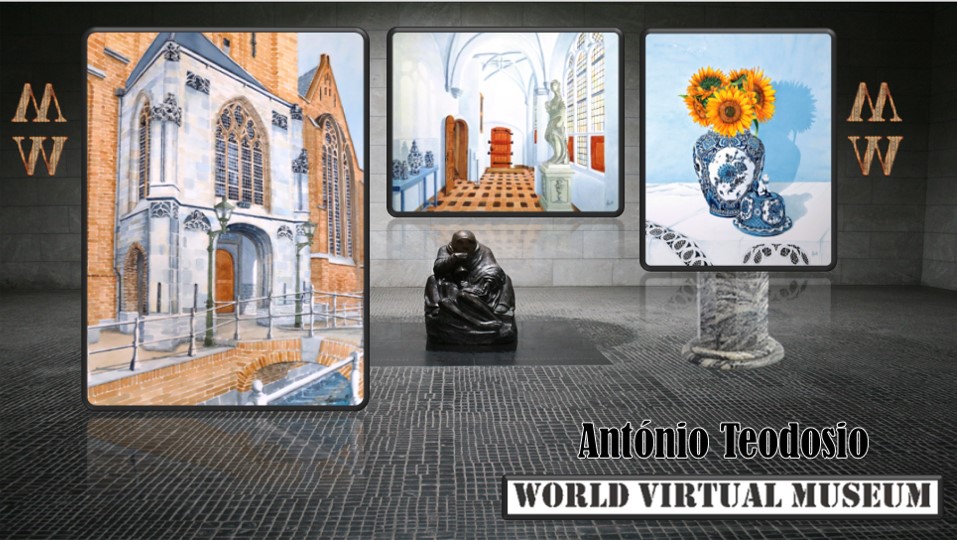 Life Events
António Teodósio was born in Portugal and lives in Delft, Netherlands. He studied arts for five years in the High Art School Soares dos Reis, where he learned the various painting techniques in conjunction with Art History, and graduated in architecture in the Portucalense University. For several years he had his own atelier in Porto, using oil technique on his paintings and later he has been starting with watercolor. He is member of International Watercolor Society of Holland, Kunstsuper Delft Gallery and Aquarel-Art.nl.
"Painting is for me a passion and has accompanied me throughout my life. I started painting very young and I can´t see myself without it. Having had a carrier as an architect, I found in historic buildings, city life and nature, inspiration for my paintings"
Light and color are a constant predominant in his watercolors as well as the details, coming from his connection with architecture. Due to its color palette, delicate lines and great detail, its watercolors are easily identified.
António Teodósio's painting focuses on the views of cities and elements of Delft's culture, where his work is well known. He has been requested several times to paint Delft's iconic buildings as well as commissions for several of his customers.
António Teodósio exhibits regularly in the Netherlands and other countries as Italy where he received the International Award of Art at the 2019 Nemi International Biennale. His work is represented in private collections in several countries and also at the António Carneiro Museum in Portugal and the Nemi Town Hall in Italy.
Hoofdingang van de Oude Kerk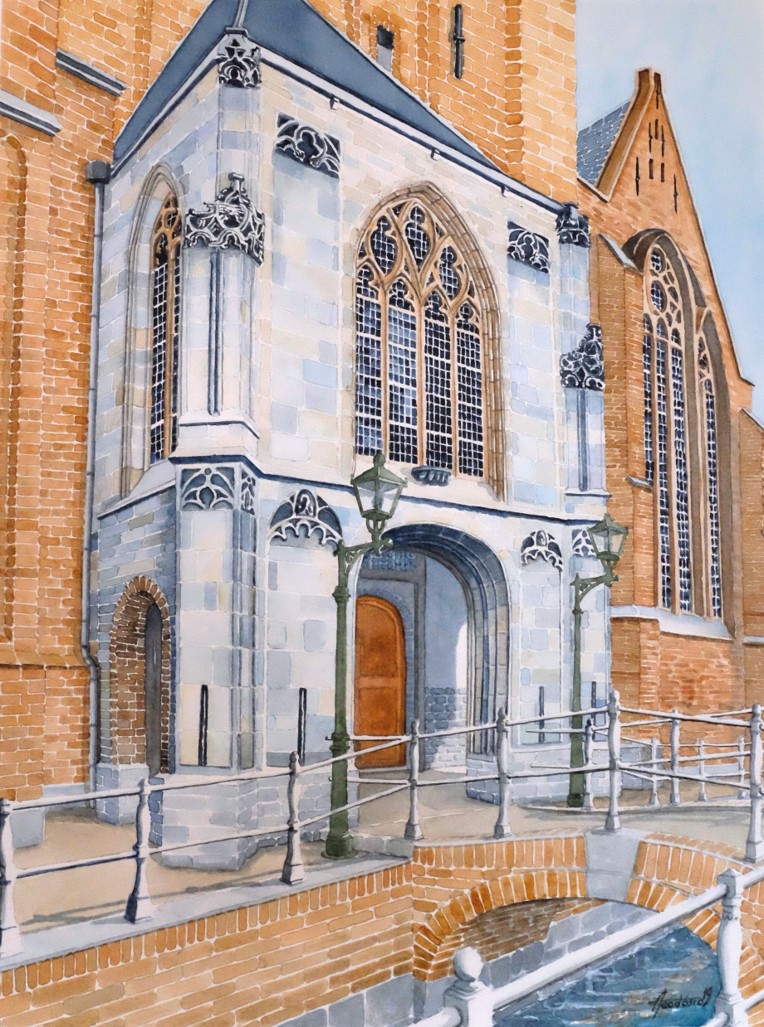 Prinsenhof Museum, Walloon Church
Vase with Sunflowers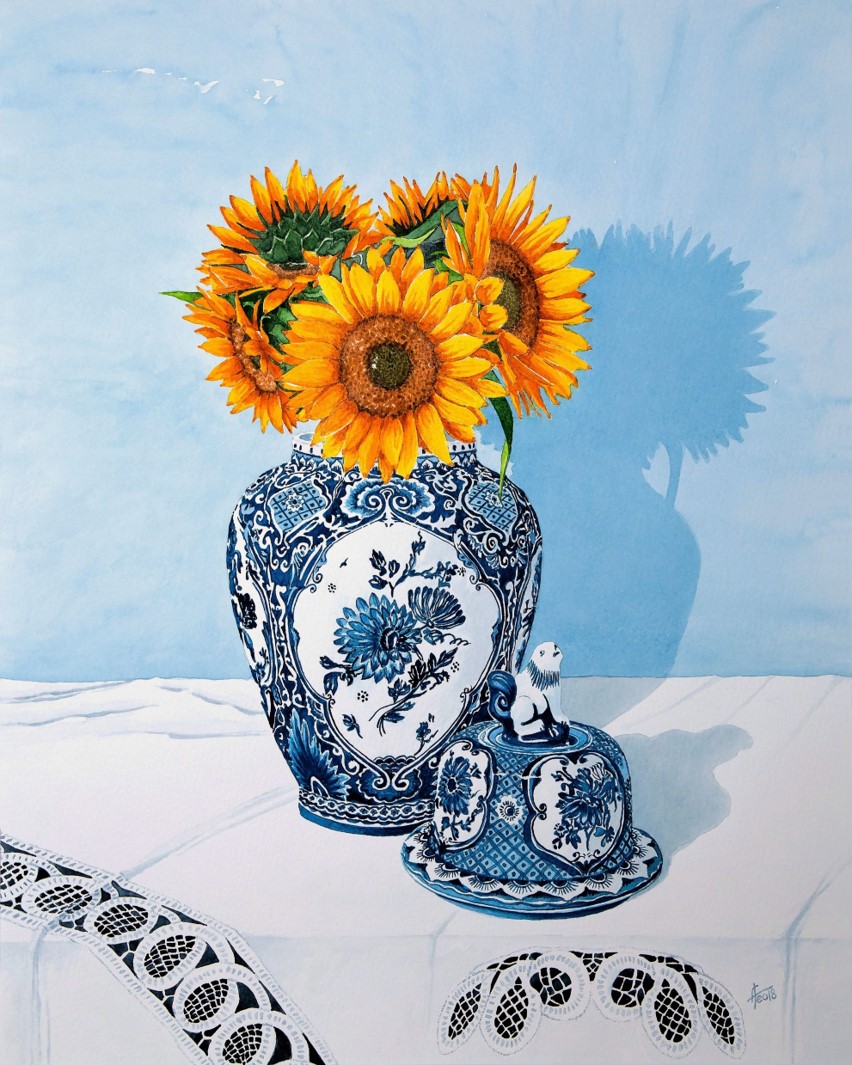 Prinsenhof Museum, entrance hall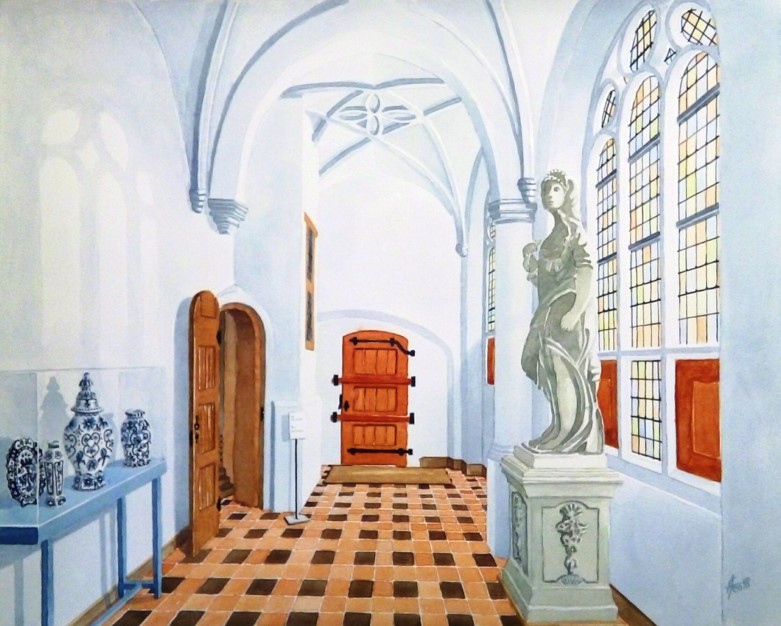 Seascape Ouddorp, Zeeland
Mill de Roos
The Kaerskorf Market, Delft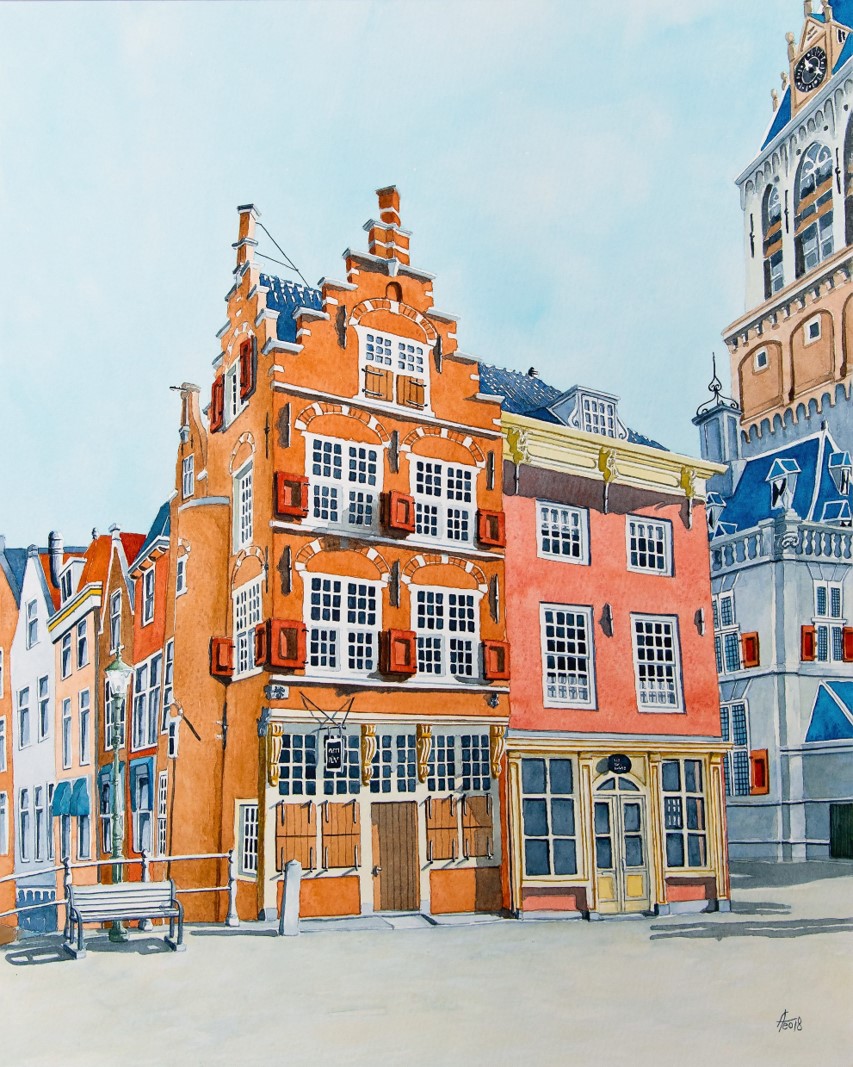 Lighthouse
Oude Delft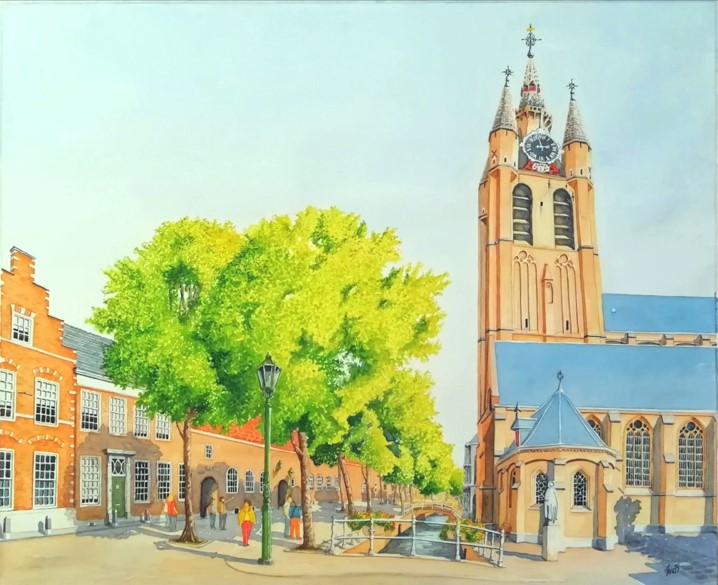 Wijnhaven Canal, Delft