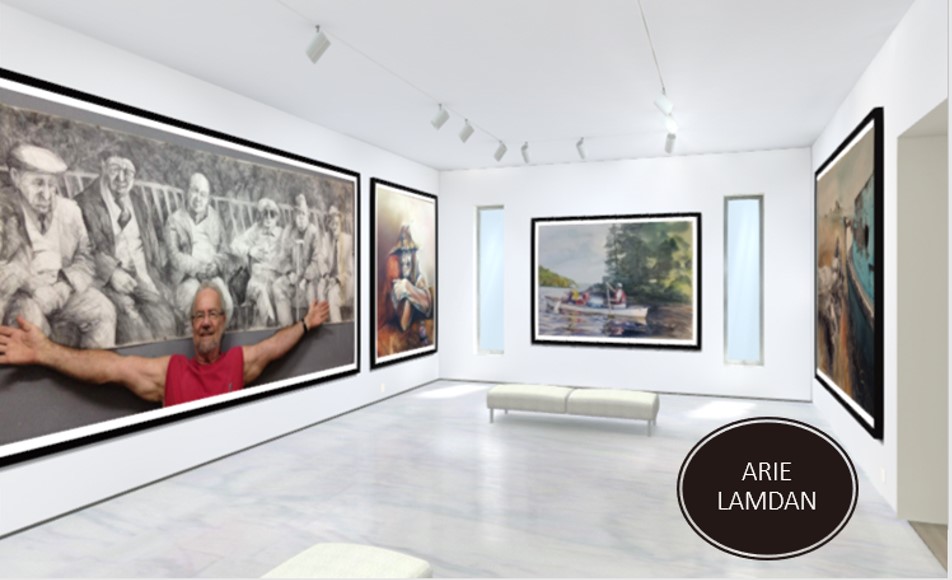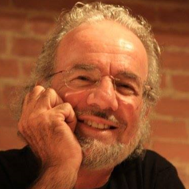 Life Events
Arie Lamdan was born in Israel in 1944. In 1966 he graduated from Massachusetts College of Art in Boston with a Bachelor of Fine Arts.
Since 1966 he has lived in Israel.
Lamdan draws and paints in many different media and techniques including oil, watercolor and etching, and sculpts in different materials such as clay, wood and metal.
Lamdan's works have been exhibited in numerous one-man exhibitions and group shows in Israel and abroad.
Lamdan teaches painting and drawing in various institutions. He lectures on art history and guides art tours in Israel and in Europe.
He is a member of the Israel Painters and Sculptors Association of Tel Aviv and the Association of Artists of Rishon le Zion.
In 2008 his book "Arie Lamdan: Etching and Reflecting" was published.
Arie Lamdan is the father of 3 and lives in Rishon Le Zion with his wife, Anne.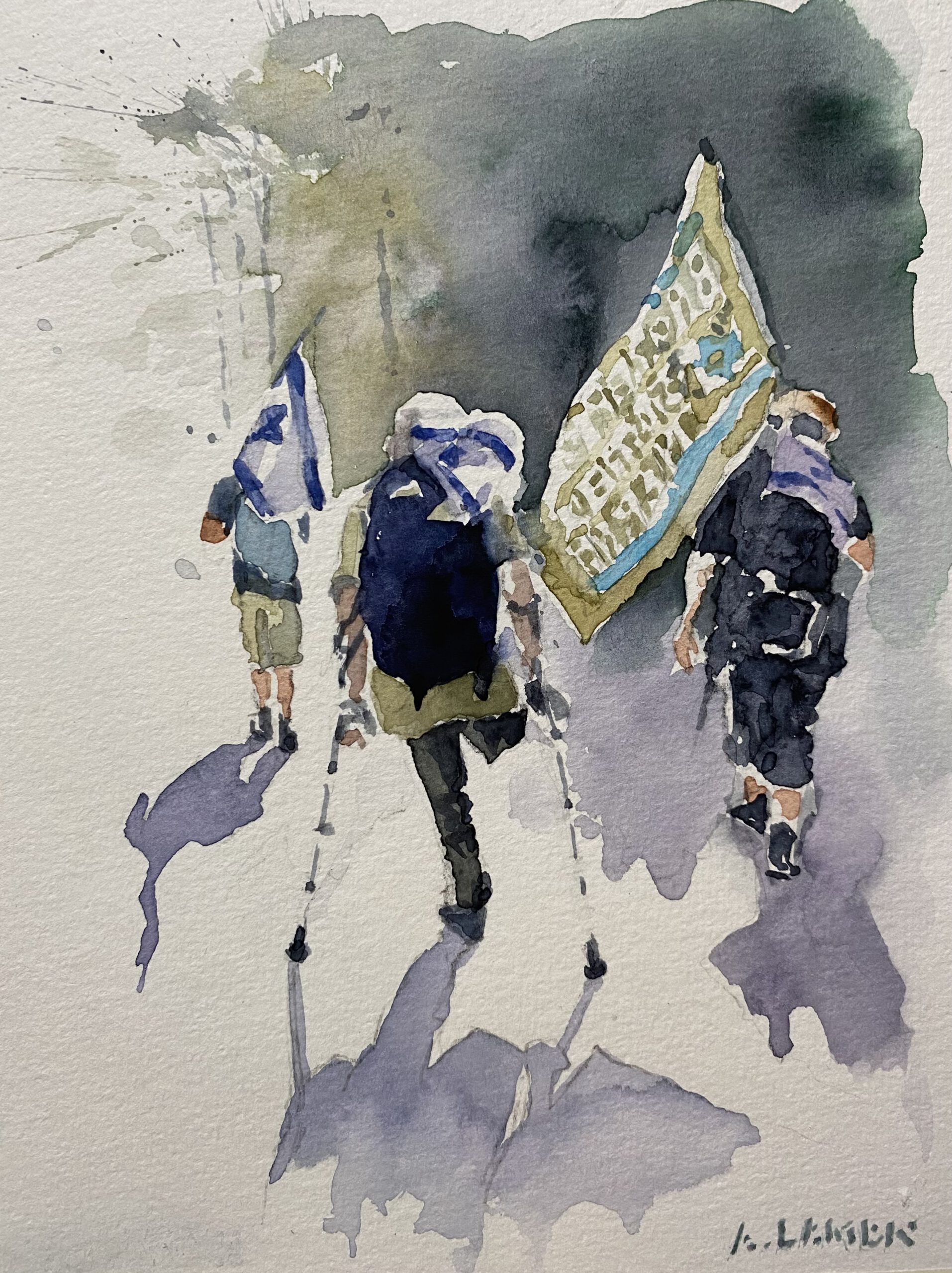 Bench Warmers pencil on paper 200 x 70 cm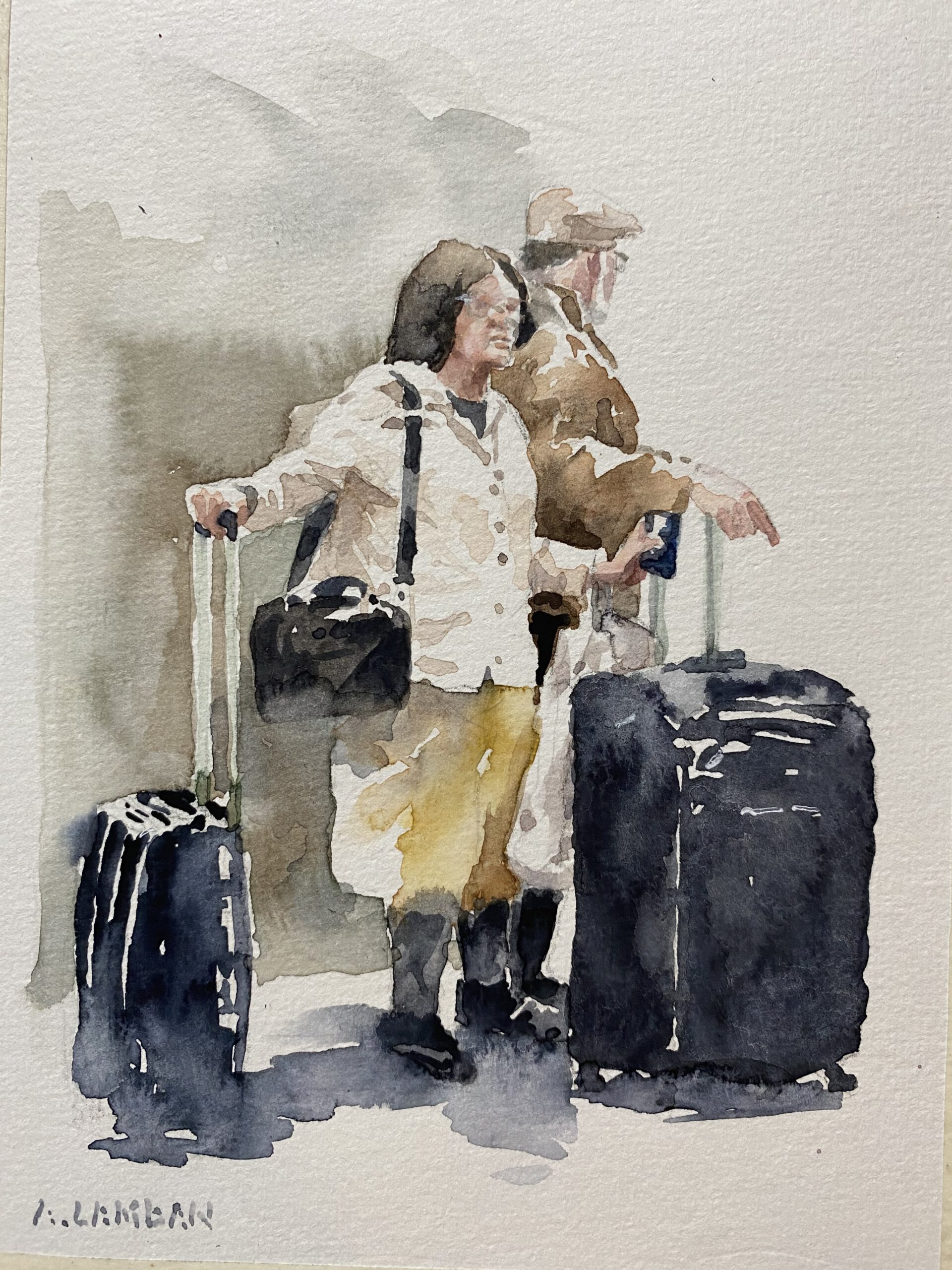 "my wife, myself and the motorcycle", pen and ink drawing, 70X100 cm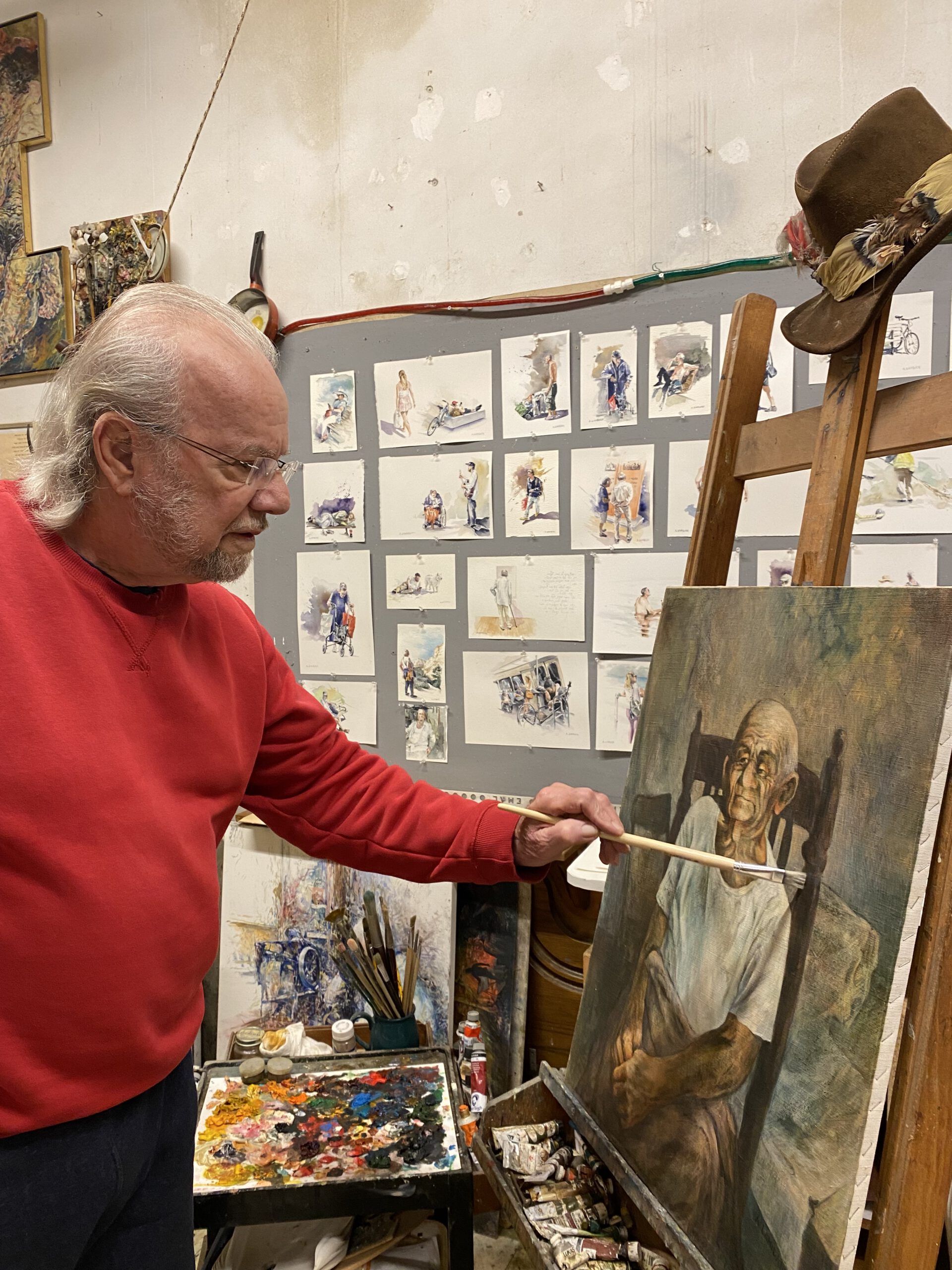 "my wife, myself and the motorcycle", pen and ink drawing, 70X100 cm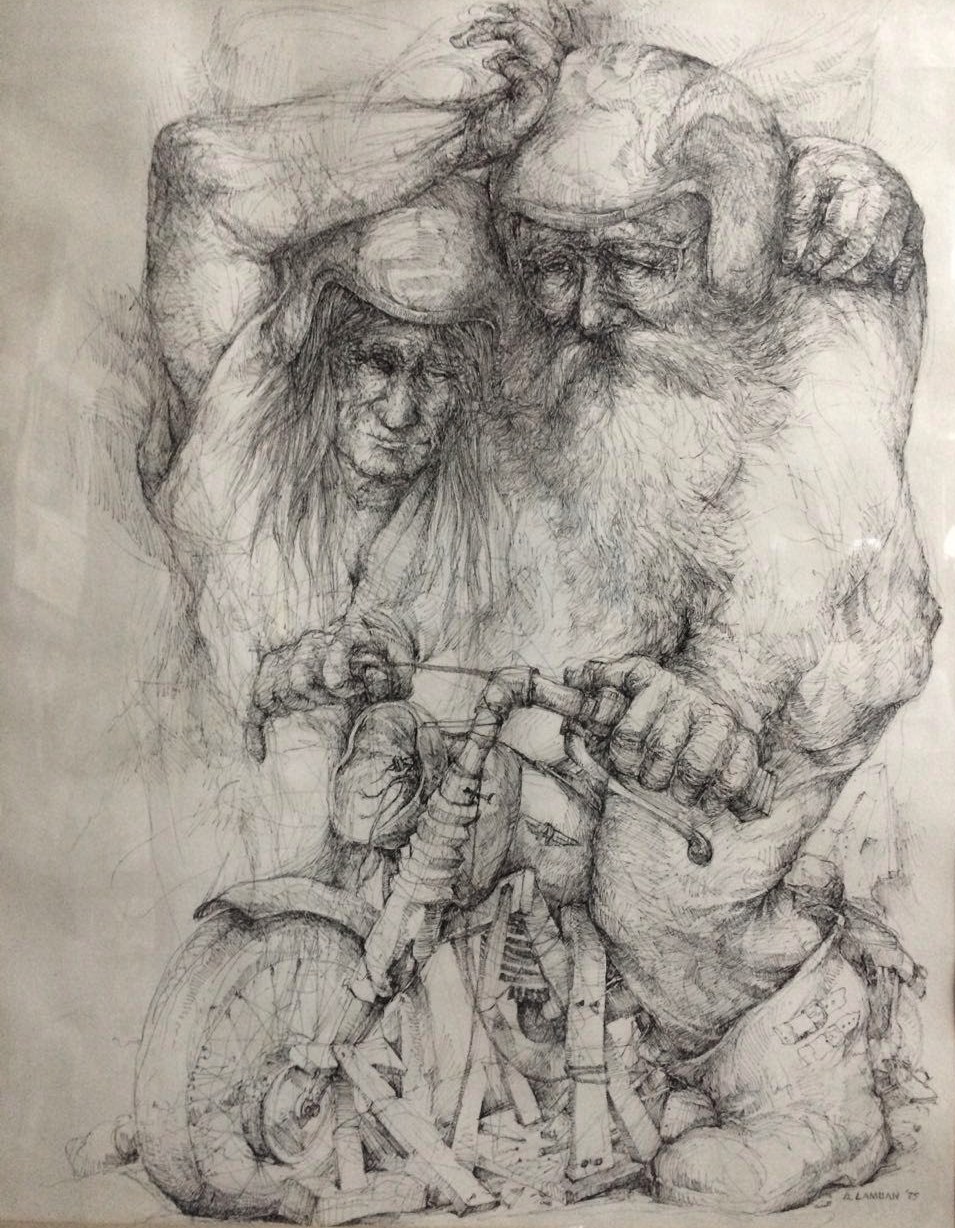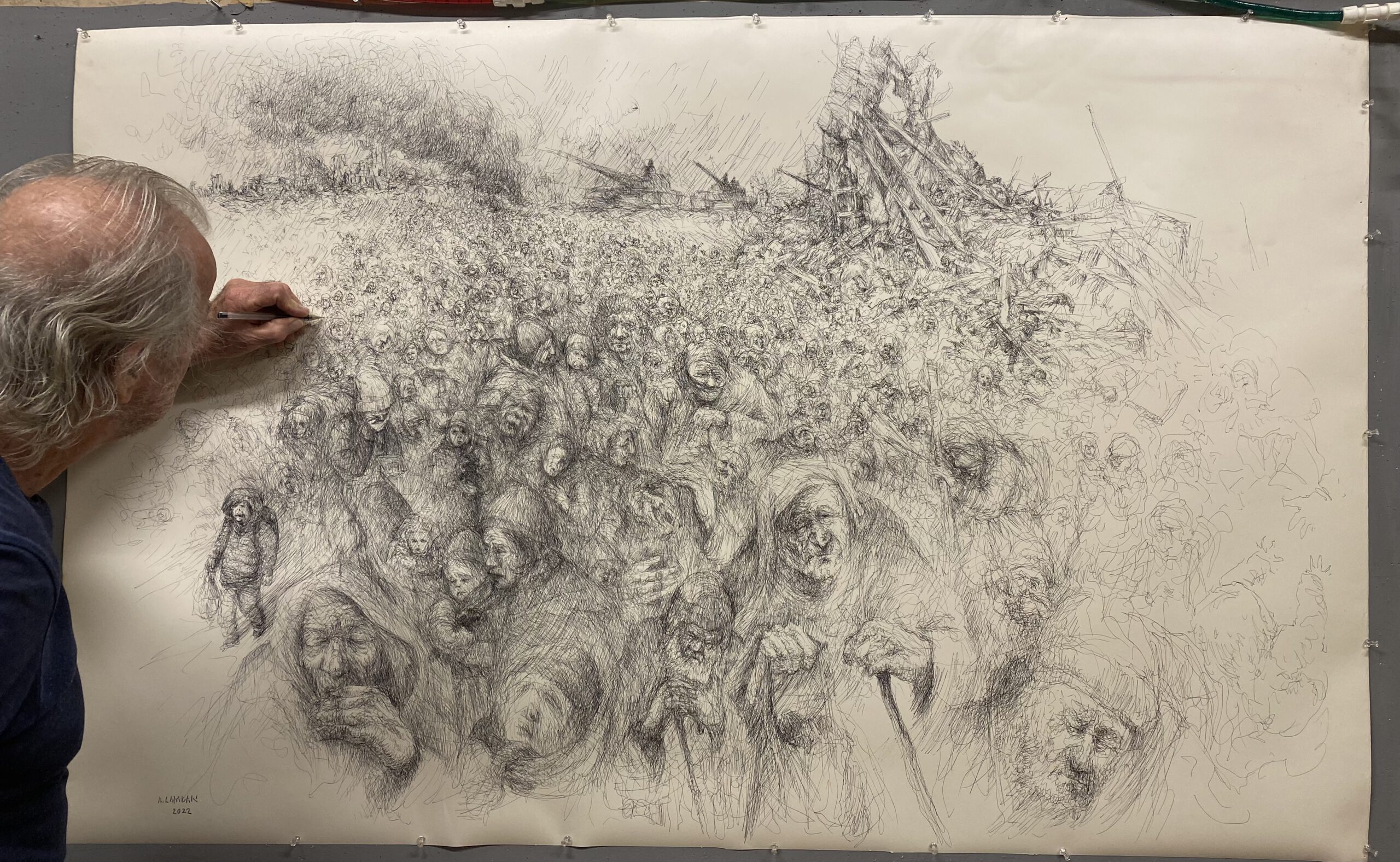 "Despair", oil on canvas, 100X150 cm
Motorcycle Fantasy oil on wooden panel 50 x 45 cm
Stranded Boat watercolor 30 x 20 cm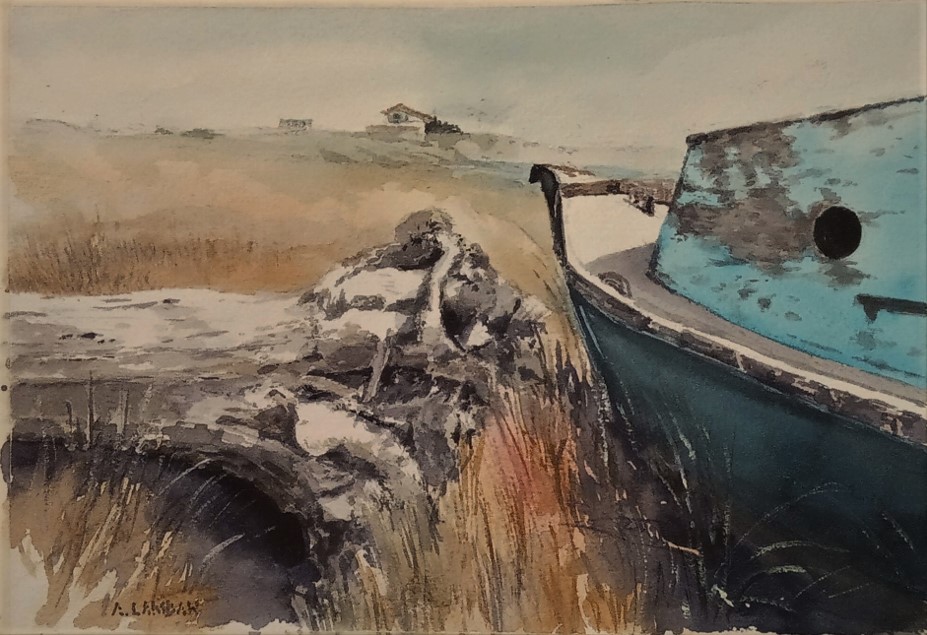 Aging Couple oil on canvas 150 x 100 cm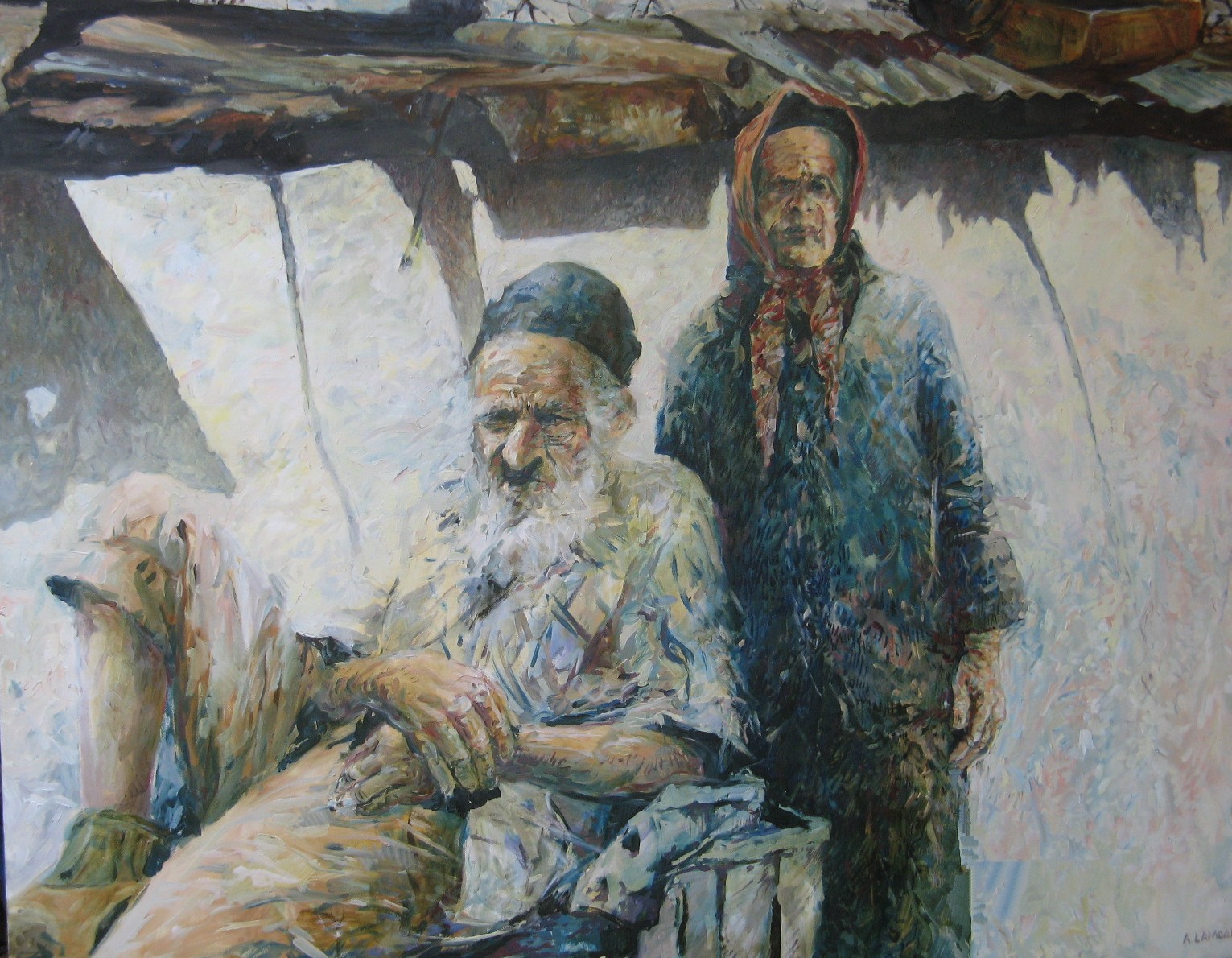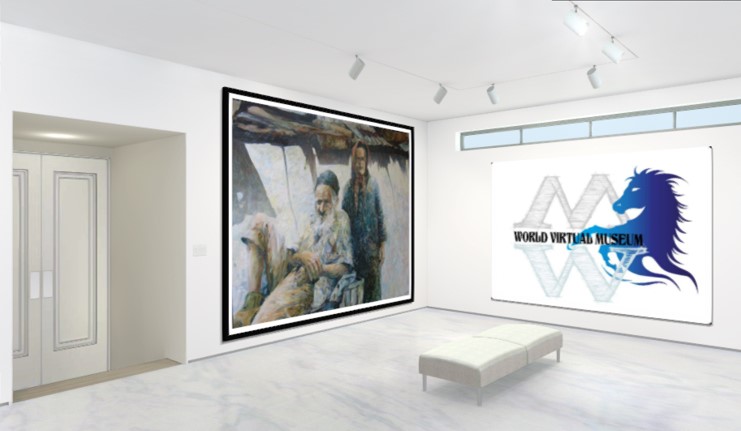 "Rosa on the balcony", oil on canvas, 120X80 cm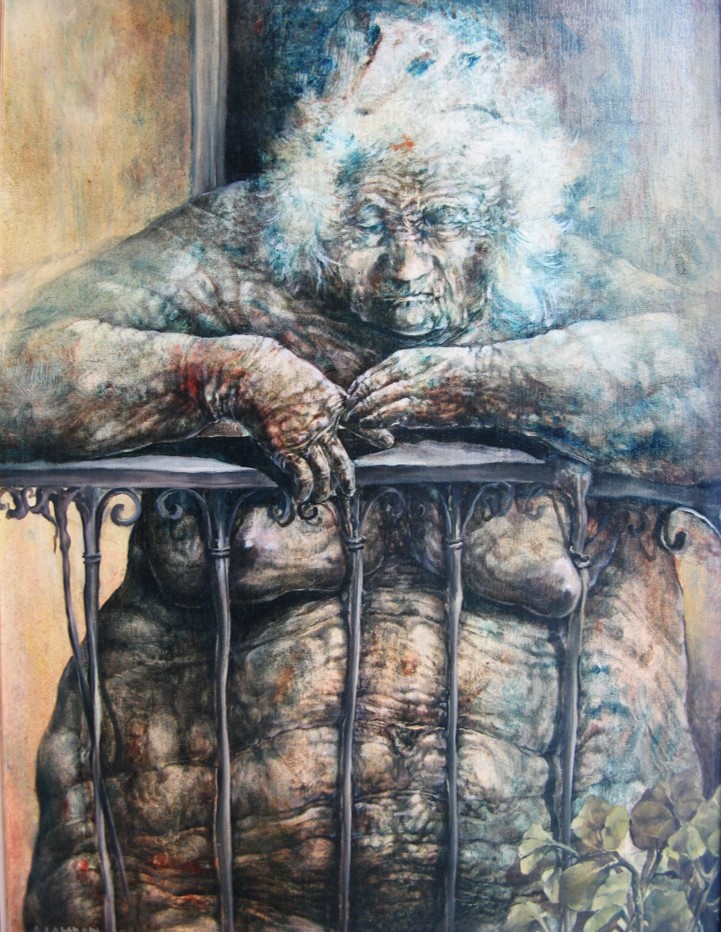 Slow down Zvi watercolor 50 x 35 cm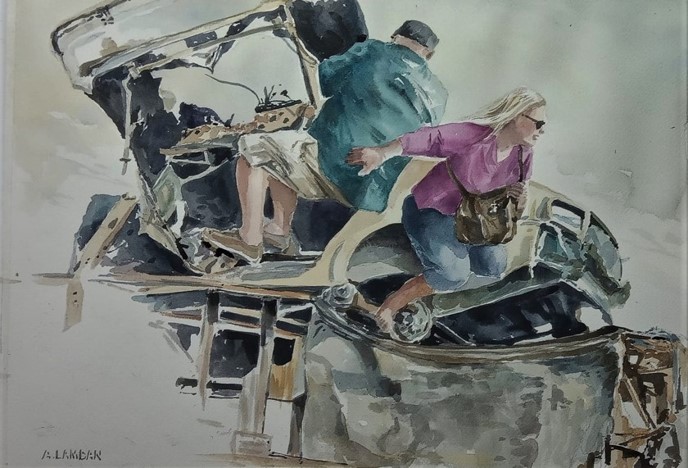 The Canoe watercolor 35 x 28 cm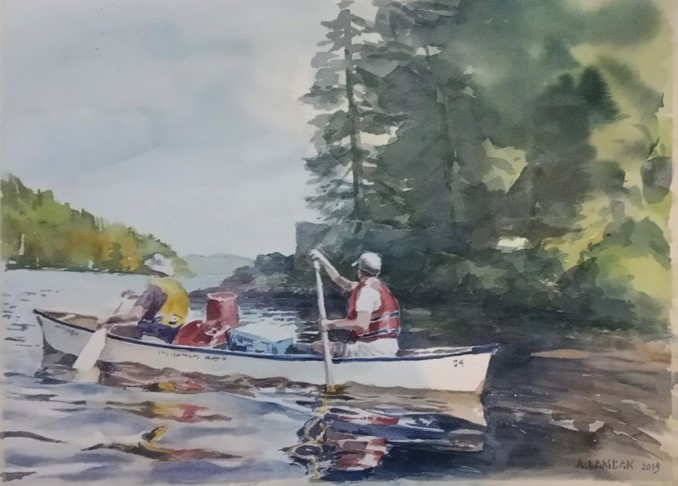 Old Age Home oil on canvas 117 x 100 cm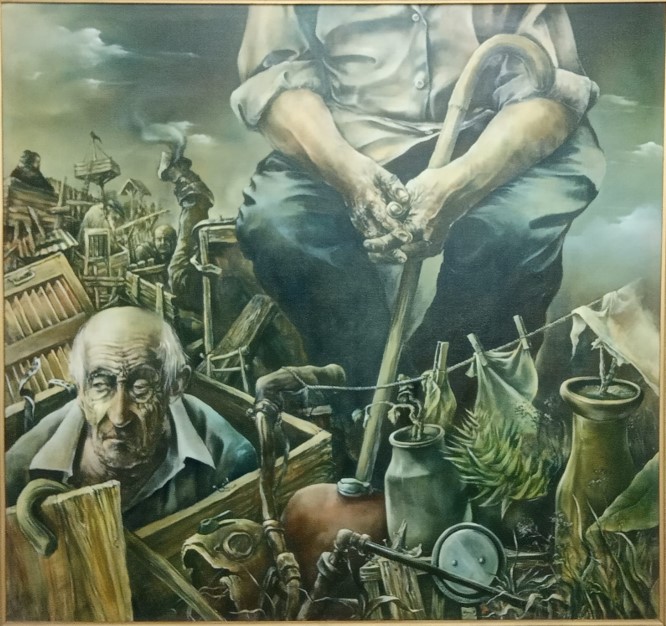 Nocturne for Old Age watercolor 50 x 35 cm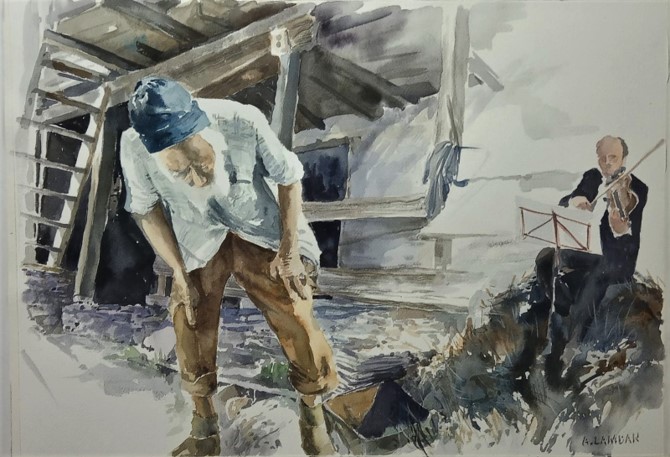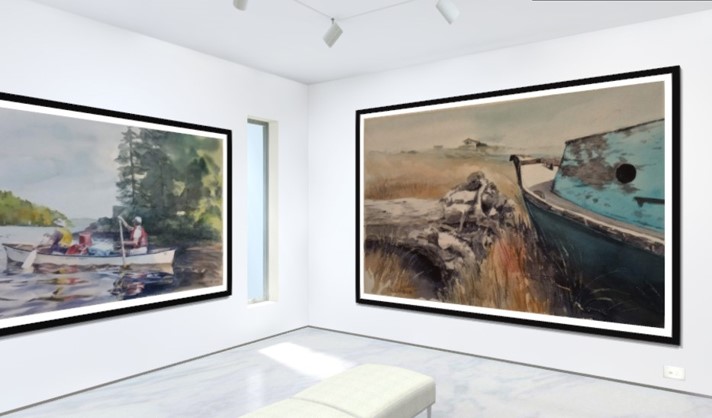 Cloth Merchant charcoal on canvas 100 x 100 cm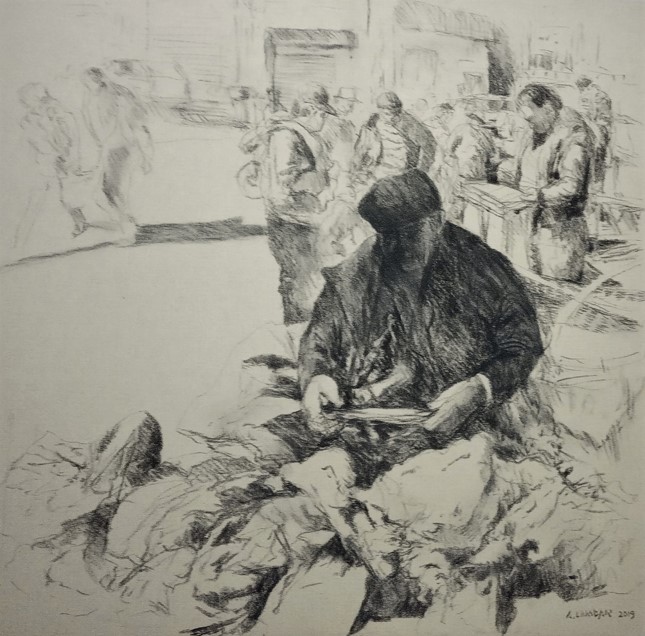 Pomegranate Season oil on canvas 56 x 62 cm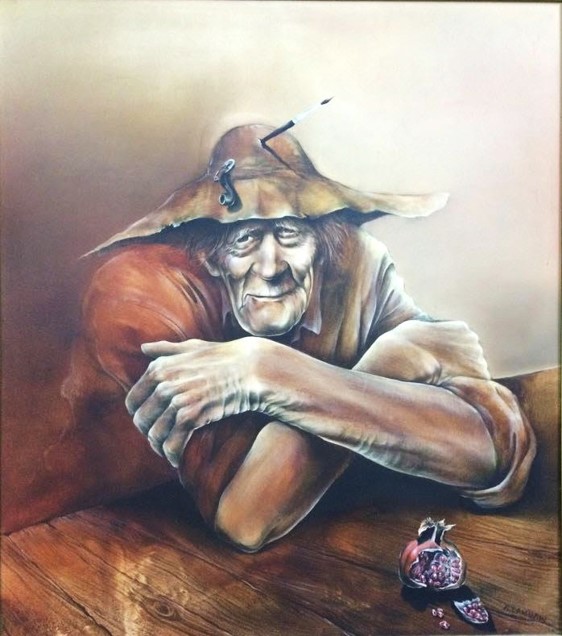 "walking stick", watercolor, 35X24 cm