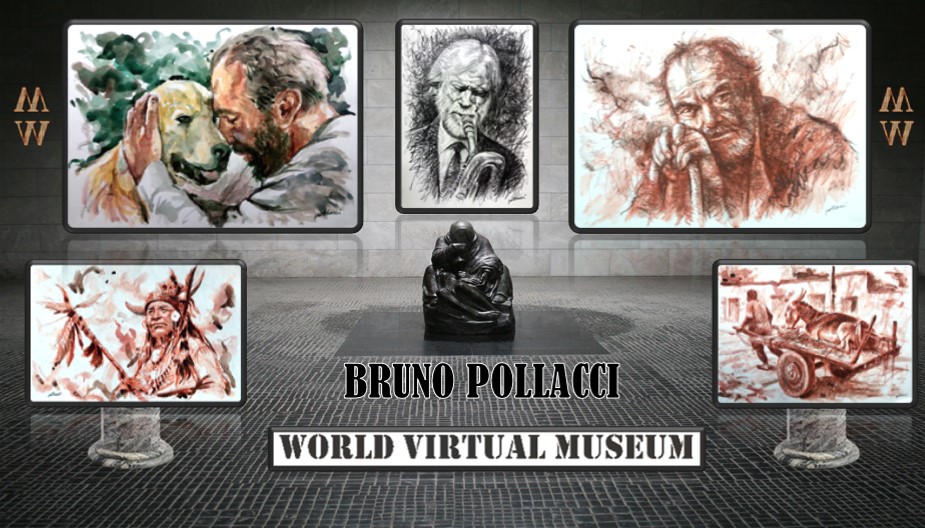 Life Events
BRUNO POLLACCI was born in Lucca (Italy) in 1954. He lives and works in Pisa.
He qualified from secondary school in the Artistic Liceum of Lucca and he attended the Academy of Fine Arts of Florence.
He has begun to paint in 1968 and he exhibits from 1969. He has
partecipated in more of 800 group-exhibitions all over the world and he has held 110 one man shows in Argentina, Australia, Belgium, Canada, Cuba, Finland, France, Germany, Great Britain, Guatemala, Hungary, Italy, Luxembourg, Panama, Poland, Russia, Slovakia, Spain, U.S.A., Yugoslavia. He attained a lot of prizes. He cared and managed some art and culture broadcasts.
In 1978 he founded the "Accademia d'Arte di Pisa" (Academy Of Art Of Pisa) that he still runs and where he teaches painting and drawing.
There is a vast bibliography about him and his artworks are in private and public collections in many Countries in the world.
In 1979 he realized the bronze monument for the "International Year of the Child" placed in Trassilico (Lucca – Italy).
In 1984 he founded with other painters the "Pisan Artists Association" of which he is been the President till the 1999. In 1987 he was one of founders of "AS.AR.ES." (Extemporary Artists Association).
In 1989 he founded "Idea Fuggente", artistical bulletin of which he's been Director till the 1999.
In 1992 he atteined the "Europe Prize" for Figurative Arts.
In 2003 he received the "Cris Pietrobelli" National Prize at the Career.
In 2017 he was invited to represent Italy at "Italiart: Festival of the Italian Arts" in Dijon – France, with a personal exhibition.
PERSONAL SHOWS (brief synthesis from 1990)
1990 – Studio L'Arco, Como (Italy)
1991 – Galeria Rudolfo, Santiago (Guatemala)
1991 – Gallery 3, Vancouver, (Canada)
1991 – Theatre Foyer, Melbourne (Australia)
1991 – Galleria d'Arte Fumagalli, Bergamo (Italy)
1991 – Museo d'Arte Moderna di Eysk, Eysk (Russia)
1992 – Castello di Pomerio, Erba (Como- Italy)
1992 – Galeria Pòlnocna, Szczecin (Poland)
1992 – Llanover Hall, Cardiff, Galles (U.K.)
1992 – Boycott Art Gallery, Bruxelles (Belgium)
1992 – Kunsthaus Chemnitz, Hohenstein (Germany)
1992 – Sterlitamak Art Gallery, Sterlitamak, Bashkortostan (Russia)
1993 – Narodni Muzej Kraguievac, Kragujevac (Serbia)
1993 – Slovenska Narodna Galeria, Presov (Slovakia)
1994 – Studio d'Arte Due, Venezia (Italy)
1994 – Modern Realism Gallery, Dallas, Texas (U.S.A.)
1994 – Stamp Art Gallery, S.Francisco, California (U.S.A.)
1994 – Casa del Joven Creador, L'Avana (Cuba)
1995 – Galerie Md Khedda, Algeri (Algeria)
1995 – Pinacoteca de arte contemporaneo De Chiriqui (Panama)
1995 – VKO Virkailijain Kansalaisopisto, Helsinki (Finland)
1996 – Museo Provincial De Bellas Artes, La Plata (Argentina)
1996 – Sung Kyun Kwan University Art Gallery, Seul (South Korea)
1996 – Sala Unesco, Alcoi ( Spain)
1997 – Ardgillan Castle, Fingal (Ireland)
1998 – The National Library of Latvia, Riga (Lietuva
1999 – HCCenter, New York (U.S.A.)
2000 – V.M. Art Gallery – Karachi, (Pakistan)
2000 – Casa de la Cultura Anahuac, Santiago, (Chile)
2000 – Csokonai Galeria, Kaposvar, (Hungary)
2001 – Osszmuveszeti Fesztival, Szigetvàr (Hungary)
2001 – Sala Cordella , Rovigo (Italy)
2007 – Palazzo Pretorio, Lucca(Italy)
2008 – Sala Dei Maestri – Mostra del Mobilio – Cascina (PI) – Italy
2009 – Russian Dramatic Theatre – Sterlitamak, Bashkortostan (Russian Federation)
2009 – Gallery of Ural Accademy of Arts – Ekaterenburg,Bashkortostan (Russian Federation)
2010 – Centre Cultural Ovidi Montllor – Alcoi – Spagna
2010 – Torre degli Upezzinghi – Calcinaia (PI)
2011 – Sevgi Sanat Galerisi – Ankara (Turchia)
2012 – Sala Gagliardi – Navicelli S.P.A. – Pisa
2014 – Royal Victoria Hotel – Pisa
2015 – Villa Pacchiani – Festival Jazz "Santa'N'Jazz" – Santa Croce Sull'Arno (PI)
2016 – "Bluesacco Festival" – Ponsacco (PI)
2016 – Galleria dell'Accademia d'Arte di Pisa – Pisa
2016 – Galleria "Livin' Art" – Lucca
2016 – Euro Art Gallery – Euro Hotel – Cascina (PI)
2017 – Caf & Co – Digione (Francia)
2017 – Radio Culture – Digione (Francia)
2017 – Torre degli Upezzinghi – "I Racconti del Viso" – Calcinaia (PI)
2017 – L'Artificio – Lucca
2017 – Canonica di Campo – Campo (PI)
2017 – Galleria d'Arte Comunale – Bagni di Lucca (LU)
2018 – Universe Virtual Art Gallery – "Sinistre Rivel(art)azioni – (opere realizzate con la mano sinistra) – Web/Online
2018 – Chalet Salvini – "I Miei Nativi Americani" – Pisa
2018 – Museo Pier Maria Rossi – "I Miei Nativi Americani" – Berceto (PR)
2018 – Festival "Lucca Jazz Donna" – Teatro Artè – "I Segni Della Musica" – Capannori (LU)
2018 – Festival "Lucca Jazz Donna" – Real Collegio – "I Segni Della Musica" – Lucca
2019 – Universe Virtual Art Gallery – 1969-2019: 50 Anni di Carriera Artistica: "NUDI: Esercizi & Studi             di una Carriera" – Web/Online
2019 – Villa Bottini – "50 Anni da Sogno, 50 Anni di Carriera Artistica" – Lucca
2019 – Academy Virtual Art Gallery – "Compagni di Percorso" – Web/Online
The Homeless Romolo
Lucio & Sally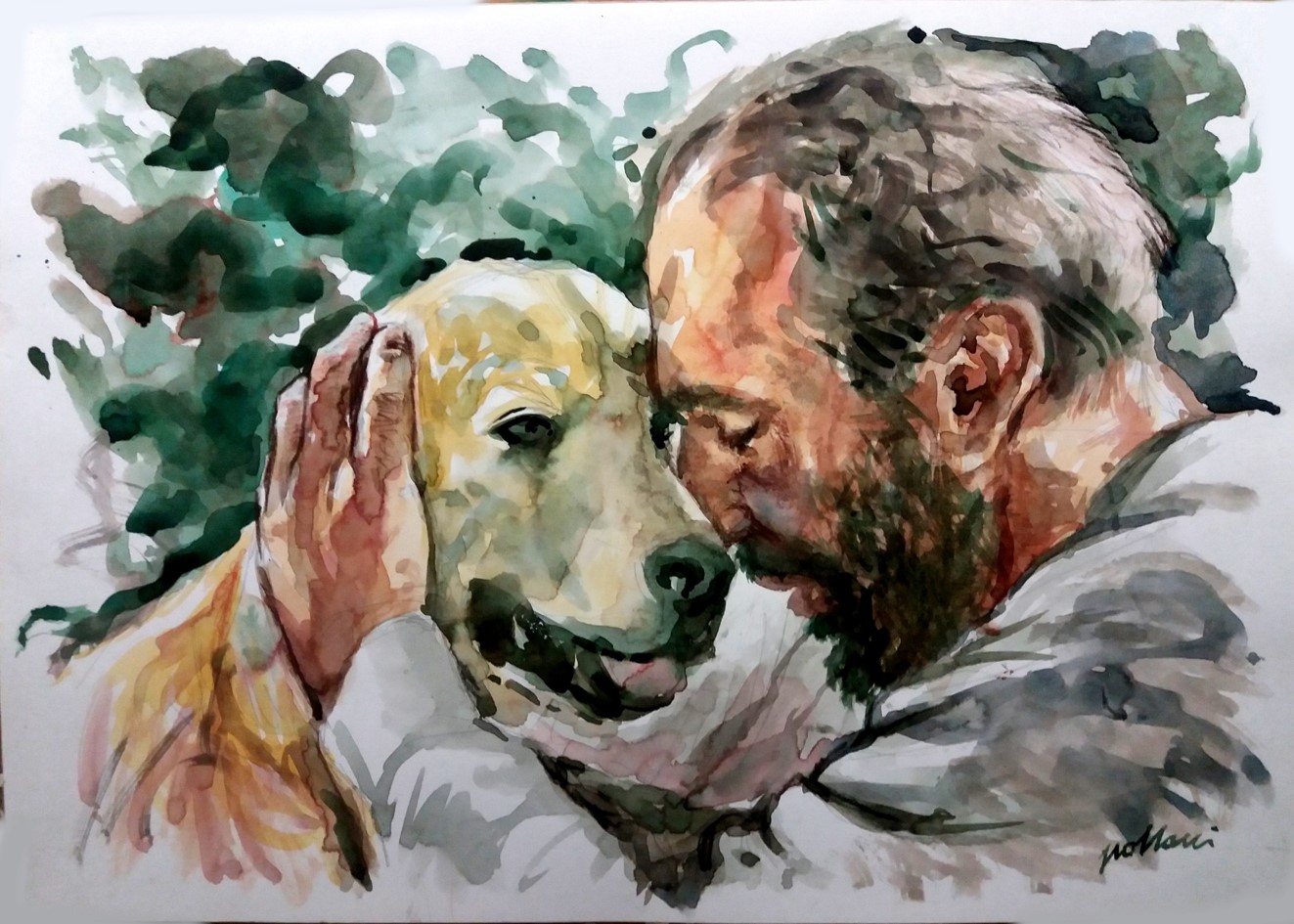 Exchange of roles
"The child and the puppy" - Watercolor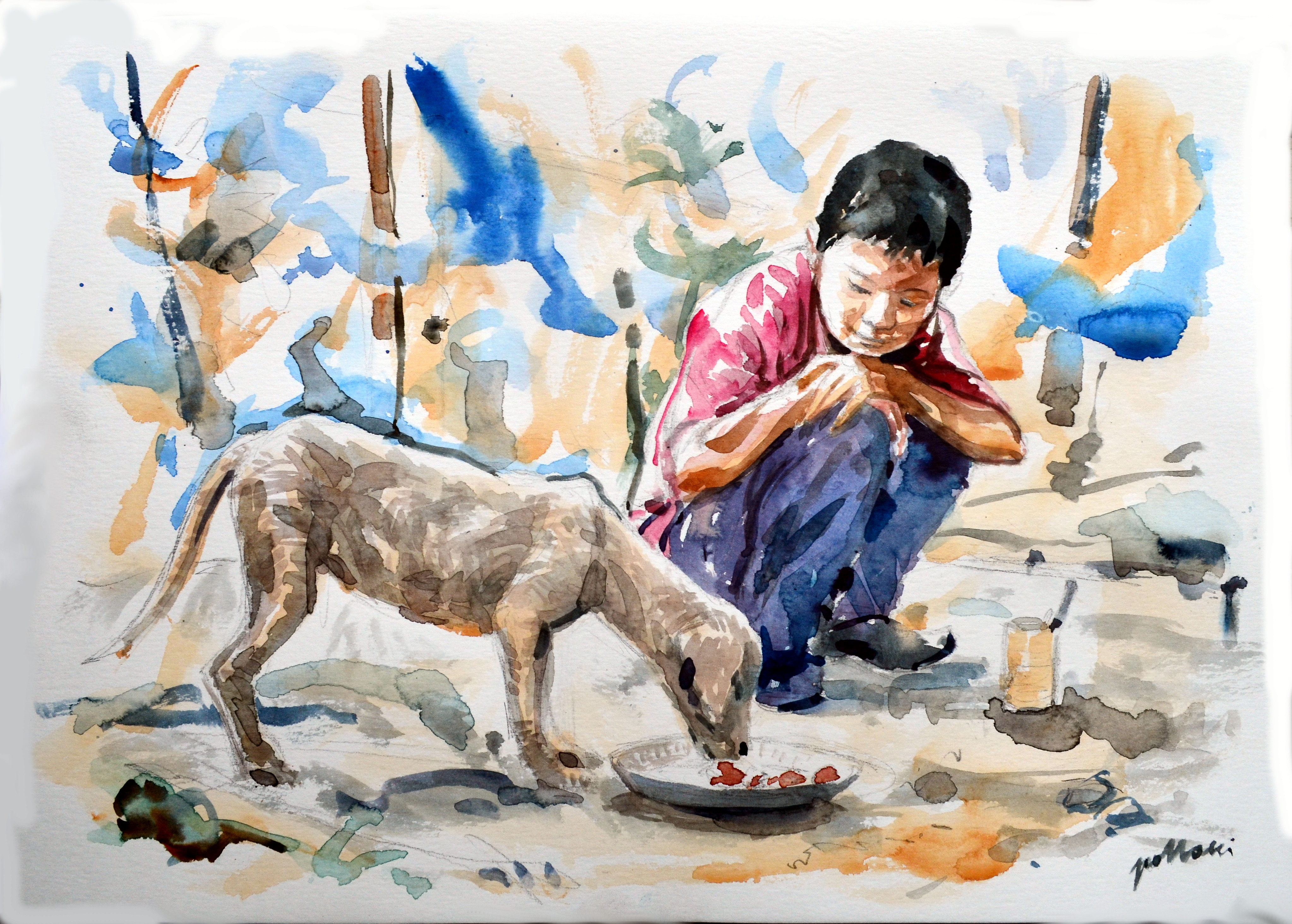 Indian Chief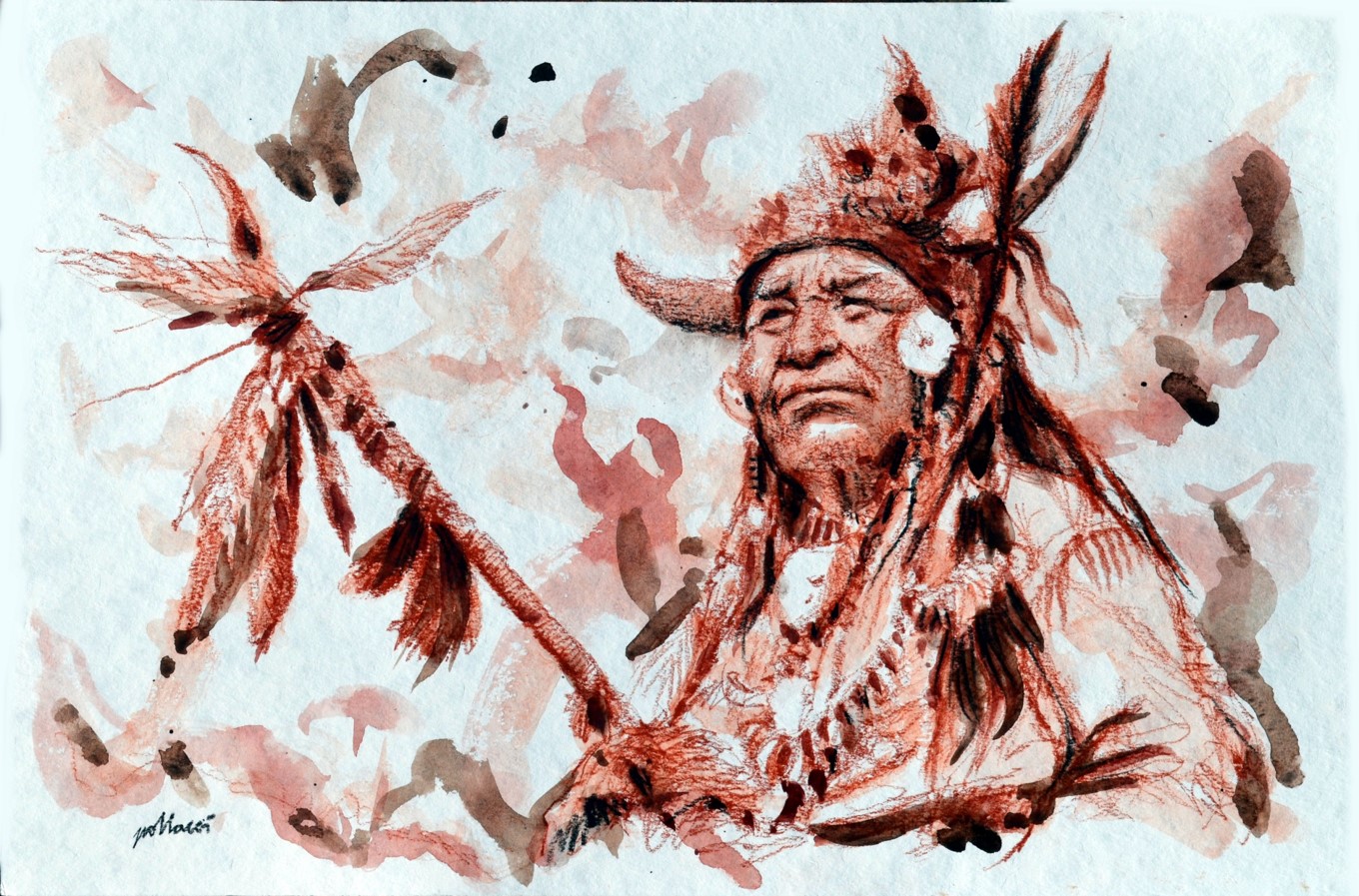 Gerry Mulligan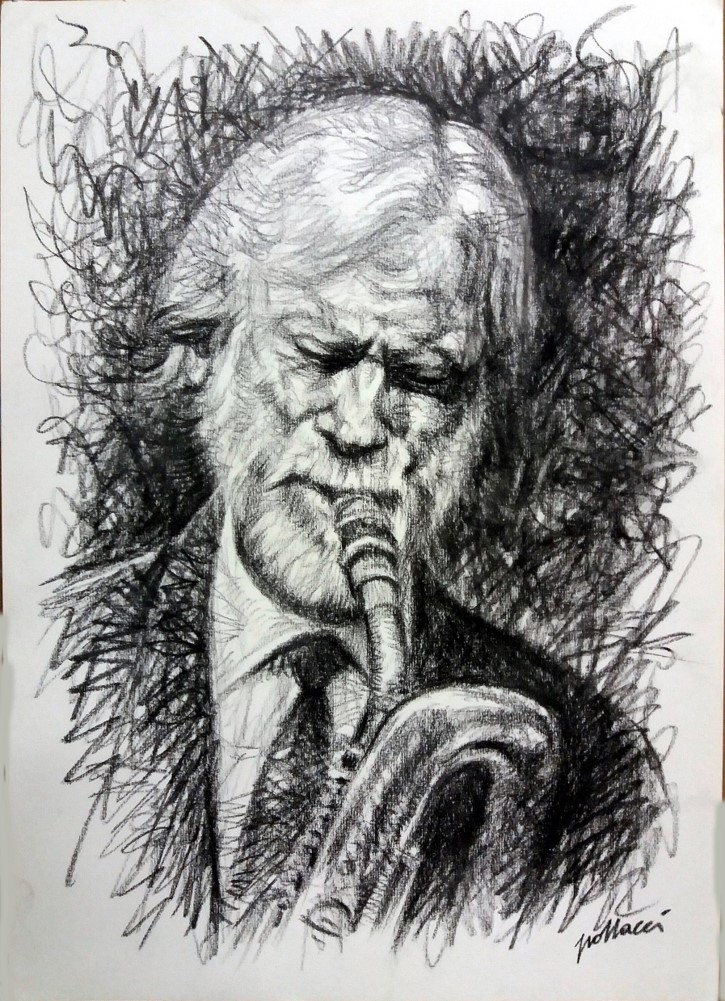 "Last ... but together" - Sanguine and Cuttlefish watercolors and Tempera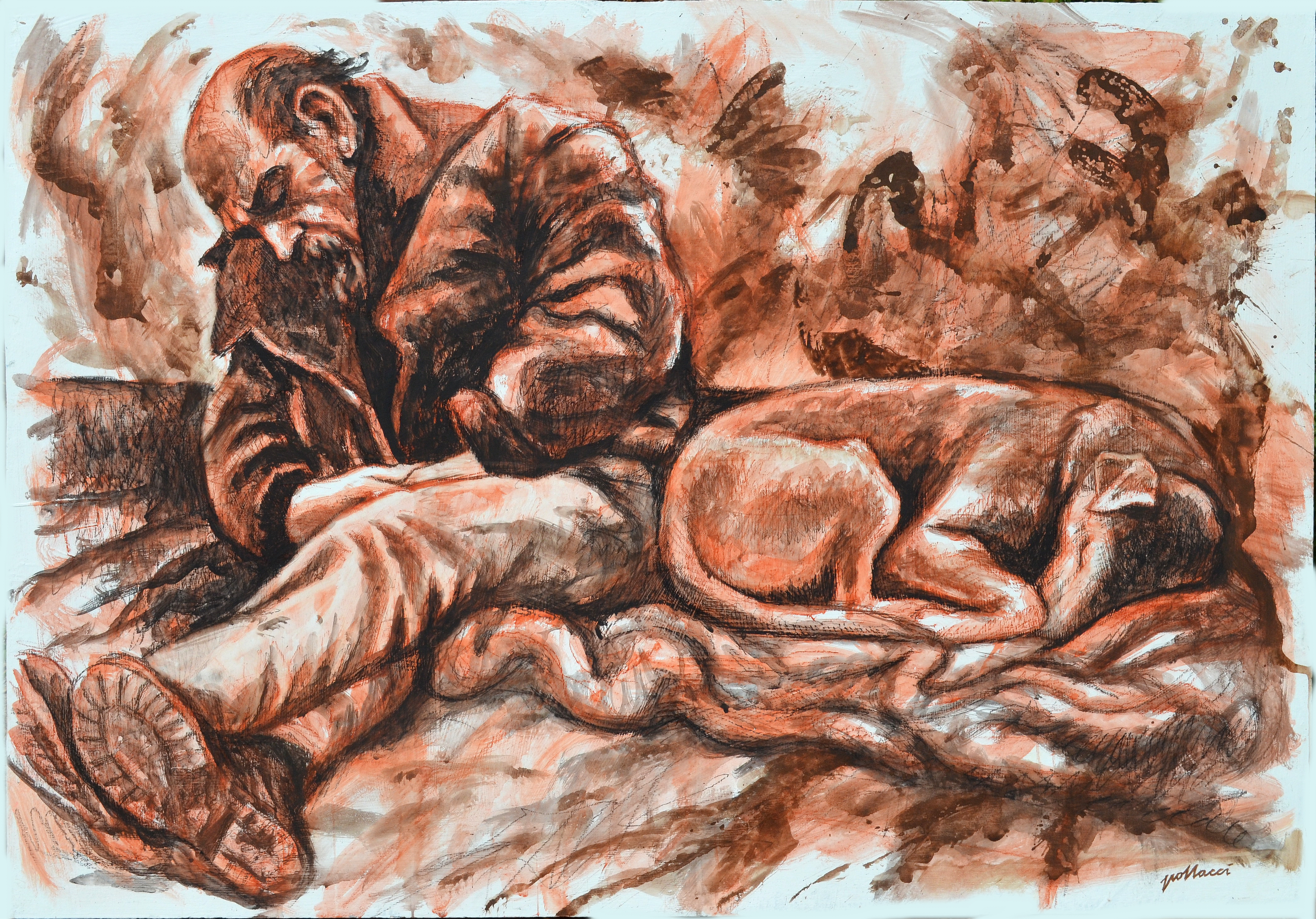 John Lee Hooker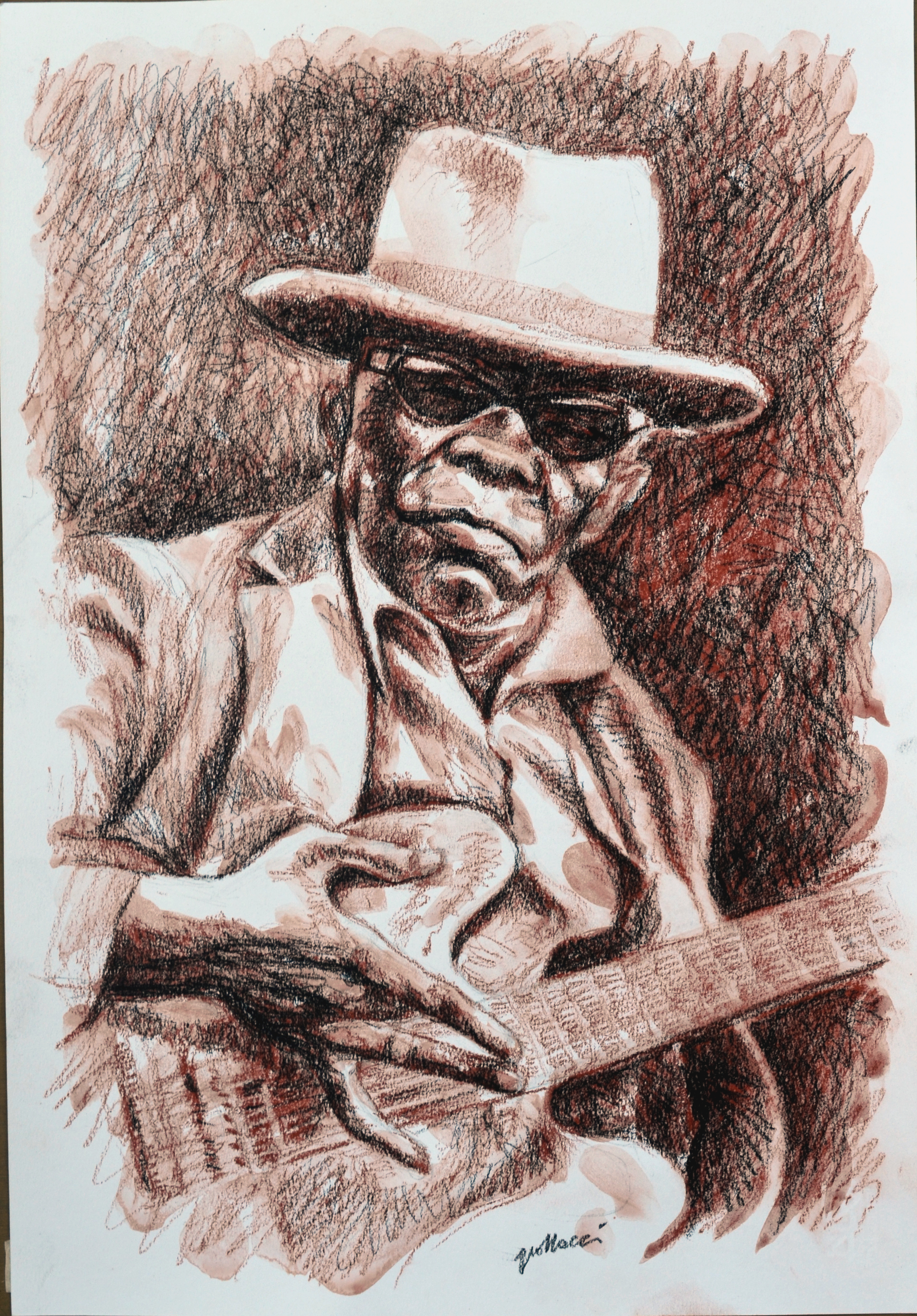 Homeless with Vodka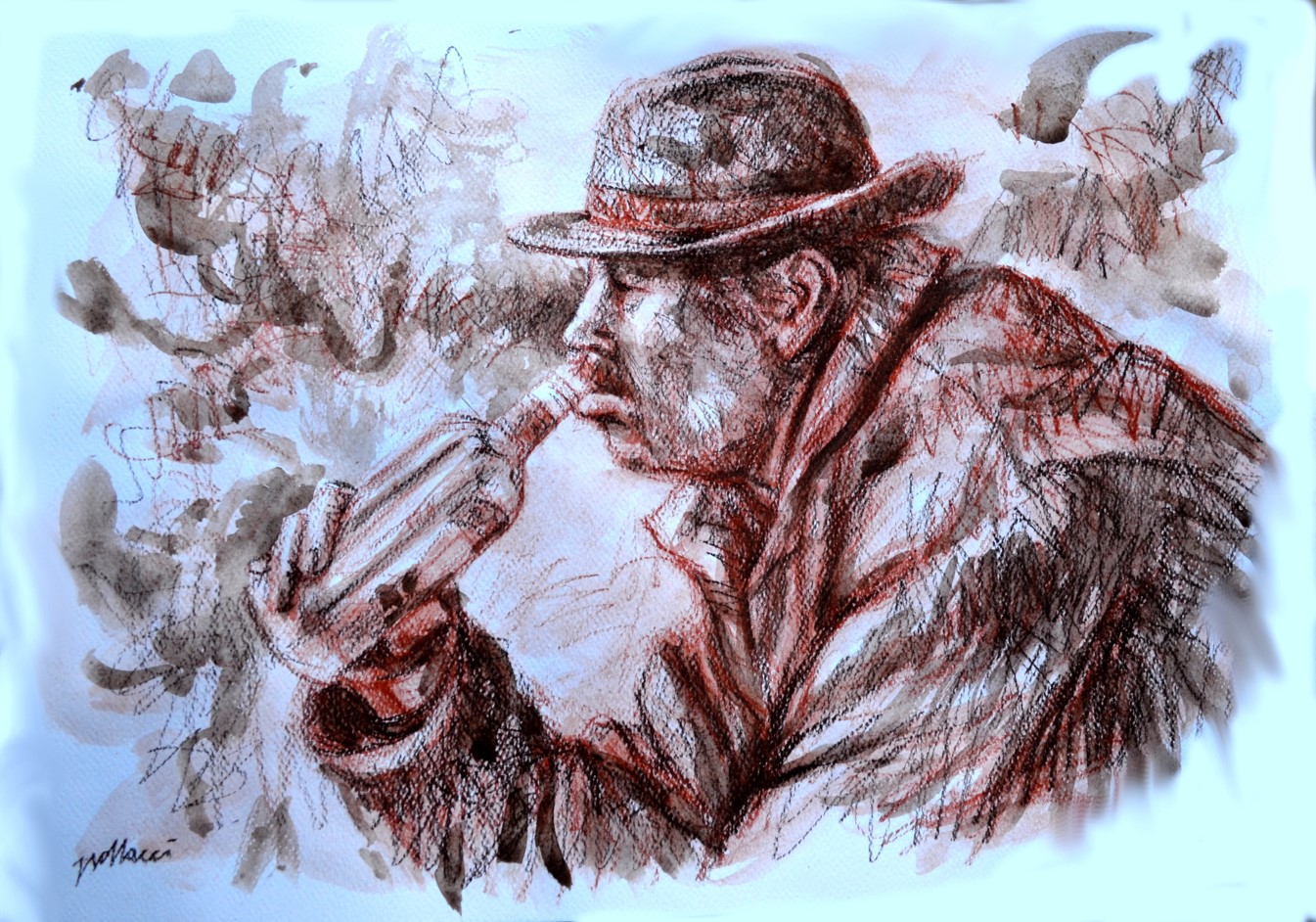 Aretha Franklyn