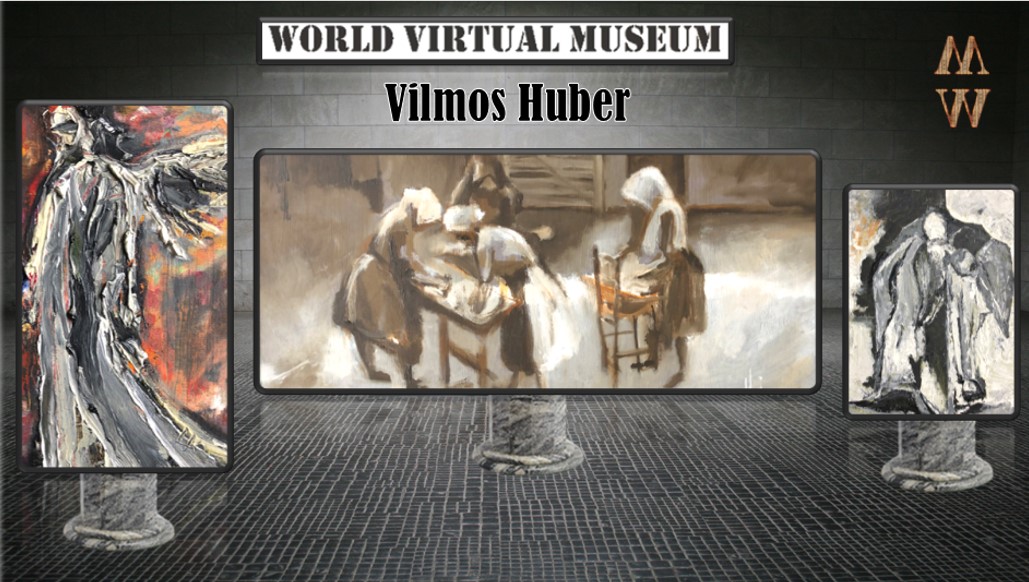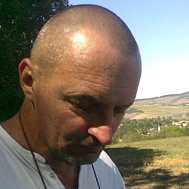 Life Events
Born at 1958 in Sopron, Hungary. Graduated from Kempelen Farkas Gépészeti Szakközépiskola, Sopron. Studied and graduated in Kirakatrendező és Dekoratőrképző in Budapest. Worked ten years as shop and interior designer/decorator in Sopron, and from 1989 lived and worked int he USA mainly as self employed/home improvement. Dual citizenship,Hungarian–USA. I live in Hungary since 2005.
Artist Statement
Vilmos Huber (tel.#: +36 70 617 7919  hubervili@yahoo.com )
Art is my life. I am contemporary figurative abstract expressionist.  I paint, draw, illustrate and write poems.
Born in Hungarian in 1958, became American and had lived in the USA for almost two decades. Since 2005 I live again in Hungary. I dedicated my life for painting and art. I always search new challenges, new impressions. As expressionist, I made it my aim to fully deliver the feelings and emotions what my themes carry by paint them, express it in poems and also process in graphics. As of my style, I named it PAINTheSOUL, because I want to express the emotions and feelings of my models and situations.
When not painting, I am deeply involved in several sites of artistic social networks:
In 2010 I founded "TEHETSÉGES ALKOTÓK MAGYARORSZÁGA"-a group for mostly selfmade artists. By now we have almost FOUR THOUSANDS followers actively participating in several of our recurring events. https://www.facebook.com/TEHETSEGESALKOTOKMAGYARORSZAGA
I also started the site called The expressionist: "AZ EXPRESSZIONISTA" in 2014. https://www.facebook.com/groups/1521465651455276/
In 2013 I founded "UBUNTU HUNGARIAN ARTISTS" – a group for artists who belive in universal bond of sharing: https://www.facebook.com/pages/Ubuntu-Hungarian-Artists/627854527272737
I am a full time artist, thankfuly not bound by any promise nor preference. I paint the themes I find worthy and interesting. My website is always updated with my latest of paintings: http://hubervili.wix.com/huber-vilmos-artist
I also represent my art at:
https://www.facebook.com/hubervili
https://www.facebook.com/huberartandmore
http://hubervili.wix.com/huber-vilmos-artist
http://www.saatchionline.com/hubervili
My latest but not fullest diaporama exhibits my paintings from 2007 till 2013: http://www.youtube.com/watch?v=z2DVCvK_bGY&feature=shareAA
and all my finished paintings in 2014: https://www.facebook.com/video.php?v=841813219190443
Koncept of art and exhibition:
I am Hungarian born and educated in Hungary. The late 80's find me in Vienna/Austria, and soon in the USA, where I live and work for almost two decades. In 2005 I return to my roots in Europe, and my art becomes more sensual. I call this period  PAINTheSOUL. In 2015 I experienced with small paintings, the series called IMPRESSIONATA. I paint for the gentle human soul.
Please vivit my home page at
http://hubervili.wix.com/huber-vilmos-artist
Resting Beauty 60x23

Angel standing 13x21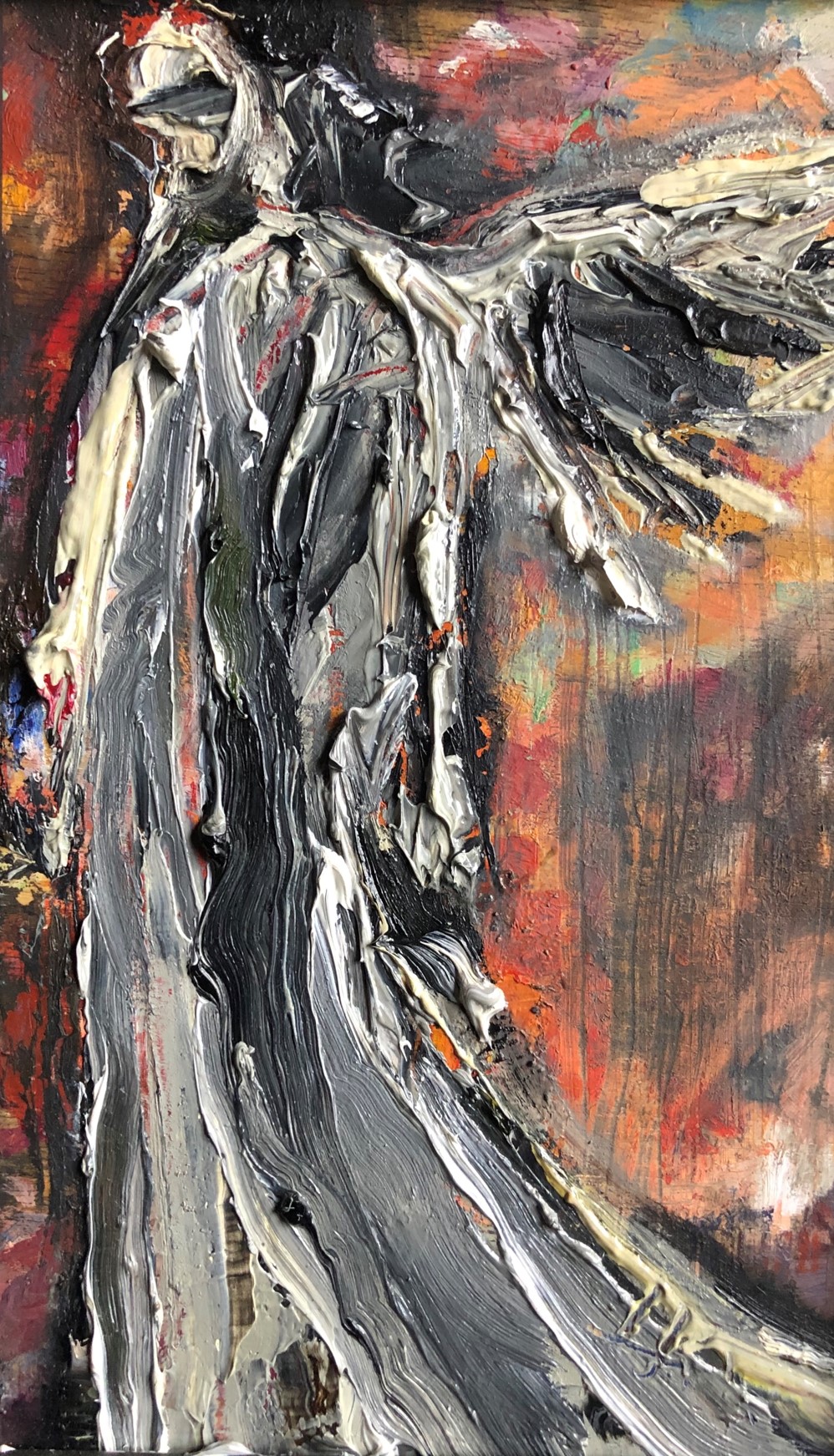 Fallen Angels 54x64
Horses 60x23

As above as below 13x51
Washing women 60x26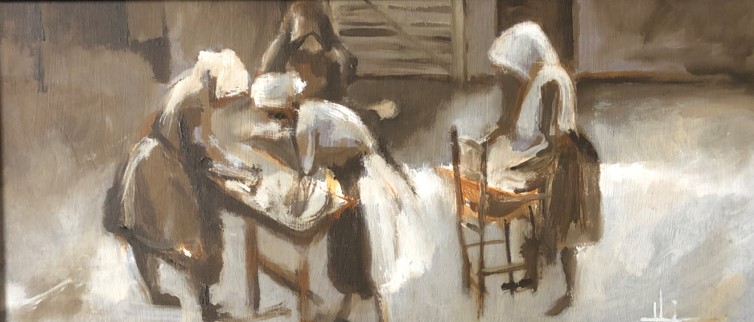 Nude 20x24
Fallen Angels 54x64

Nude II. 13x52