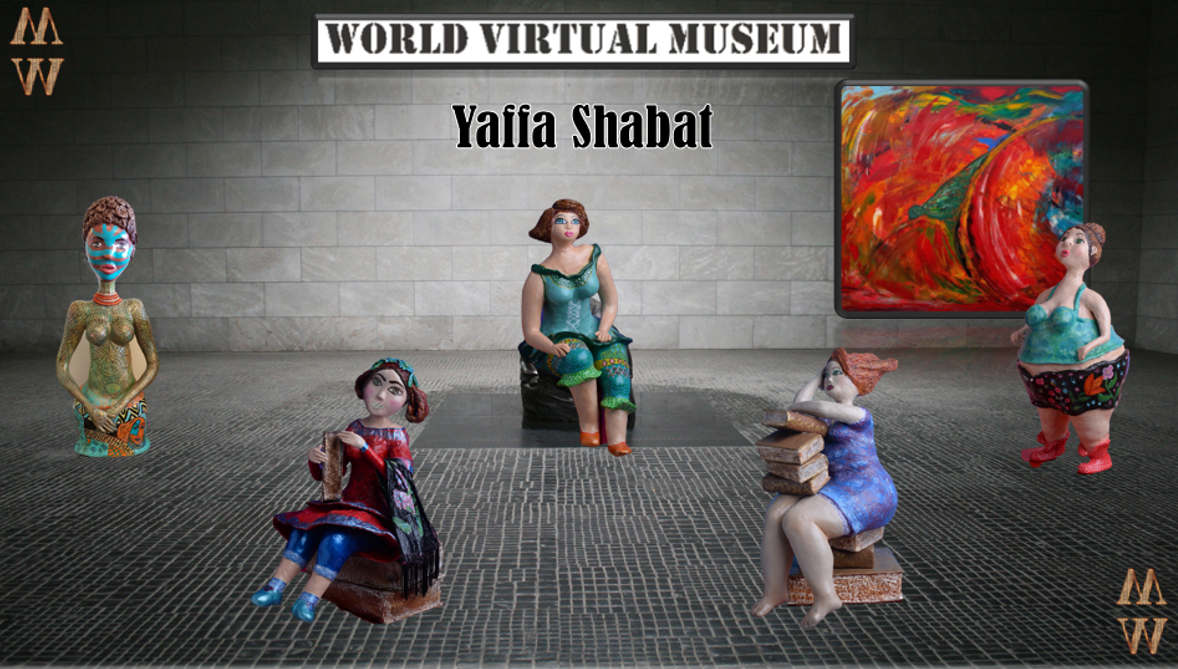 Life Events
The artist Dr Yaffa Shabat, is a leader in the field of education for the visually impaired. Upon retirement, Yaffa had started fulfilling herself in the world of art and creation.
Yaffa creates plastic art while specializing in paper mache sculpturing and canvas based acrylic abstract painting.
Her creations sing a song of praise for life's complexity and express with immaculate precision life's various emotional states, from sadness and despair to happiness.
All of Yaffa's artwork is original and unique, without any inhibitions, Yaffa challenges the traditional female beauty perception, widely accepted in the western world, and creates from her inner world, and sensitively observing the other. Yaffa's artwork is a duet of humour mirrored with life's pain and tragedy. As of late, Yaffa has presented her art in various shows in Israel, as well as, London's acclaimed exhibition "Contemporary Israeli Art" at espaio gallery."
Art naif International festival in Poland