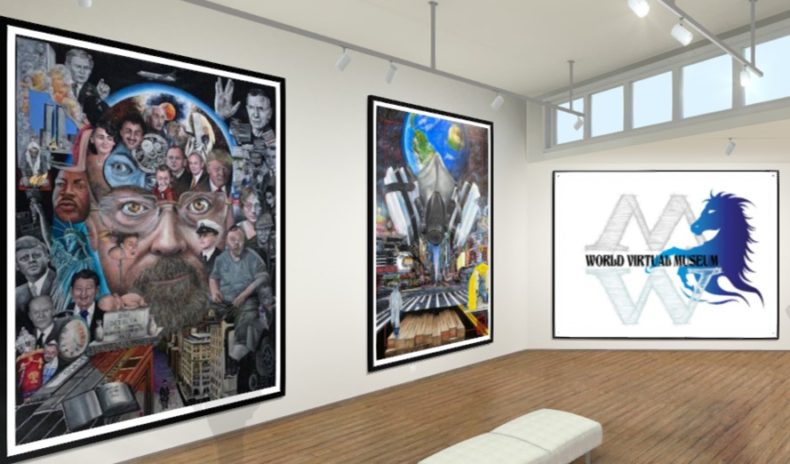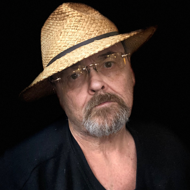 Artist: GW Deibler


GW Deibler is an Visual Storyteller in Fine Oil. He is considered to be an American Master by many people throughout the world. He has a large international social media following.
Currently he resides in Old Town Scottsdale Arizona. GW Deibler is an American artists. His works explores the essence of the natural world around us. He paints with the bright bold colors of life. Capturing natural world around us.
He was born in 1955 in Ithaca, New York in the heart of the Finger Lakes Region. As a child, his love of art started at a very young age.
By the age of seven his mother started to teach him how to paint and draw. By the age 14 he had his first one man show.
In Junior high school his guidance counselors suggested that he should take advantage of every art course available. He was placed into experimental junior high and high school. During the summertimes he would attend arts courses offered by Ithaca College.
He also studied art at Tompkins Cortland Community Collage, Colorado Institute of Art, Rocky Mountain School of Art, New York's Art Students League and with several of the prominent artist.
In the 80s he worked in New Your City as a Artistic Director off Broadway Theatres. He also worked as a Art land Creative Director on Maddison Avenue.
In 1996 Ad Week magazine named him as one of the top 10 Creative Directors in the Country.
In 1989 after a vacation to Scottsdale he fell in love with the vivid colors and unspoiled natural beauty of Arizona. Many of his contemporaries in New York City said he was suffering from Tahiti syndrome. Never the less he permanently moved his studio and family to Arizona.
He developed a deep love and respect for G-d, and all humanity.
He paints a variety of subjects. He specializes in southwestern landscapes, and portraits. He loves to paint people's portraits from all walks of life. The one thing that characterizes all of his paintings is his eye for detail. His bold use of color and his ability to capture his feelings of the subject into his paintings.
What defines him as a person and a artist is,
" His deep love of G-d, nature, and all humanity. "
" I will never stop my education as a painter and a artist. For by doing so, I will fail at my ultimate goal, to depict our world and all mankind with respect, and as artfully as I possibly can. "
GW Deibler, Artist / Poet
Visual Storyteller in Fine Oil
Statement About the Artist
When GW Deibler settles on a project to work on, his focus is as unwavering as his imagination is unlimited, depicting his subjects warmly and vividly like the accomplished visual storyteller that he is with his medium of choice being fine oil. This is what defines him as a person and an artist even as he explores a variety of topics and specializes in southwestern landscapes, portraits of people from all walks of life, and paintings that feature his own unique style that is dynamic yet distinctive. His works are captivating with an expressive realism that is informative.
GW Deibler fell in love with oil painting in 1963 at the age of 8. His mother was an artist and exposed him to the world of art by teaching him various painting and drawing techniques, which is how 6 years later, he went on to have his first one-man art show in New York and started selling his work. And he has never looked back since. His artistry is a fulfilment of a lifetime spent studying and learning every technique available to a painter with a proficiency in adapting to the choice of theme at the moment. By dwelling in the present, he is able to create high quality works of art.
GW Deibler has an eye for detail and a bold use of color that tends to capture the natural world in all its glory even as his feelings of the subject are clearly evident in each brush stroke. It is his deep love and respect for G-d, nature, and all humanity which drives him to depict true beauty as found in the imperfections rather than the perfections – devoid of filters – as this is where genuine appreciation resides. And as his paintings such as The World Heals and Mourns: Portrait of the Soul "Y" among others portray, there is so much that needs to be communicated, and GW Deibler is up to the task as a vessel and symbol of hope, inspiration, and raising awareness through his creations.
Self Portrait, Artist in Gray
The Greeks chose to depict the human form in all it's perfection. I choose not to!
RatherI choice to depict mankind with all their Imperfections. It's in these imperfections that we find true beauty.
It's through these imperfections that defines's ones character. Their compassion, strengths, understanding and ability to love. It's not the perfection of the human, but it's imperfections defines one's true beauty.
True beauty is not black & white. Or in the eyes of the beholder. But rather in the hearts, soul's and imperfections of all of us.
"True Beauty Is, A Million Shades of Gray."Title: Self Portrait, Artist in GrayMedia: Oil Dimensions: 30"x24"x2"Substrate: Museum profile ACP little bit of composite panel on a popular hard wood cradle.
Price: $9500 Include shipping. Artist is excepting commissions for "Portraits in Gray Contemporary Style".
GW Deibler, Artist / Poet
Visual Storyteller in Fine Oil
Copy 2020 GW Deibler Studios, LLC all rights reserved.
GW. Deibler
The World Heals and Mourns
Price $ 255,000
I will donate 50% of my proceeds to Pandemic relief and humanitarian causes. pandemic relief and humanitarian causes. The donation will be made in the Name of the person that purchase the painting.
What made me think about this painting is:
The current events of the COVID-19 global pandemic. This painting is dedicated to all the first responders, their families and all the people who lost their life's to the virus.
Most of all this painting signifies man's vulnerability. Despite all of our technology, we are still vulnerable to an unseen enemy that can quickly sniff out our life's.
As you look at the painting you'll see the world in the vastness ocean of space. The world is breathing through a Respirator Mask as if the entire world is taking one breath at a time, together.
All of humanity is sheltering in place. We are no longer different nationalities or races. We are of one race. The human race is fighting for our existence upon a planet that we have come to call home. Our great cities are all but deserted. The emptiness and silence was beyond our beliefs only a few short days ago. The people are gone as if they have been swept off the face of the earth. The glow of the lights only add to the emptiness, the loneliness and the despair of uncertainty. The pillars of mankind's great achievements are now desolate canyons holding our hopes, fears and prayers.
First responders work hard to heal our living and bury our dead. Mass graves have become the rule of the day. It's only now we learn just how lonely and vulnerable we really are. Our support systems have all been challenged or gone. Alone we sit with visions of yesterday in our minds. But this is not the end of all humanity! It's only a new beginning, a second chance.
The world has seen the extinction of many species from the largest to the smallest. The world we knew is gone. A new one is at hand. Will we rise above it? Or will we be brought down by our own arrogance?
In the vastness of space we see the endless oceans of life. Where yesterday, today and tomorrow are one. We have learned much. As one nation, one people we morn and heal.
This is " The Good Fight! " Life will return and humanity will win.
Written by: GW Deibler
Artist: GW Deibler,
Title: The World Heals and Mourns
Media: Oil
Dimensions: 36" x 48" x 2"
Substrate: Museum profiled ACP Aluminum composite panel with a popular hardwood cradle.
All Rights reserved copyright 2020 GW Deibler Studios, LLC

GW. Deibler
iPhone # 480.622.8600Email: gwdeiblerstudio@icloud.com
Social media Web sight http//.www.gwdeibler.com


Portrait of the Soul, Self Portrait of the Artist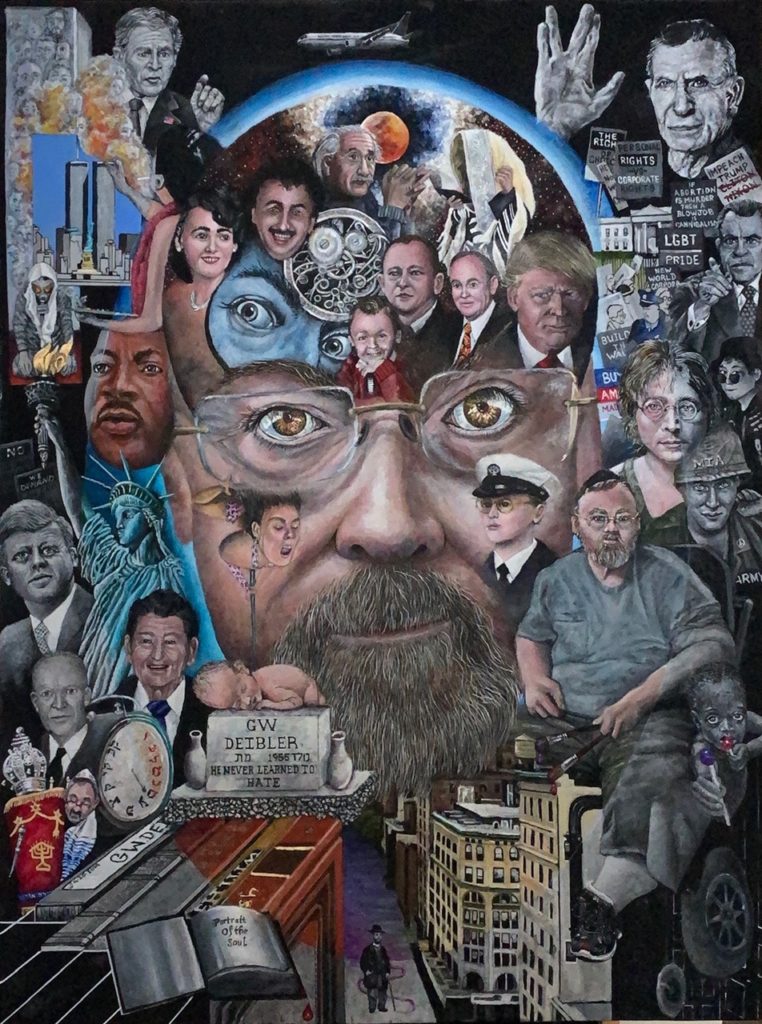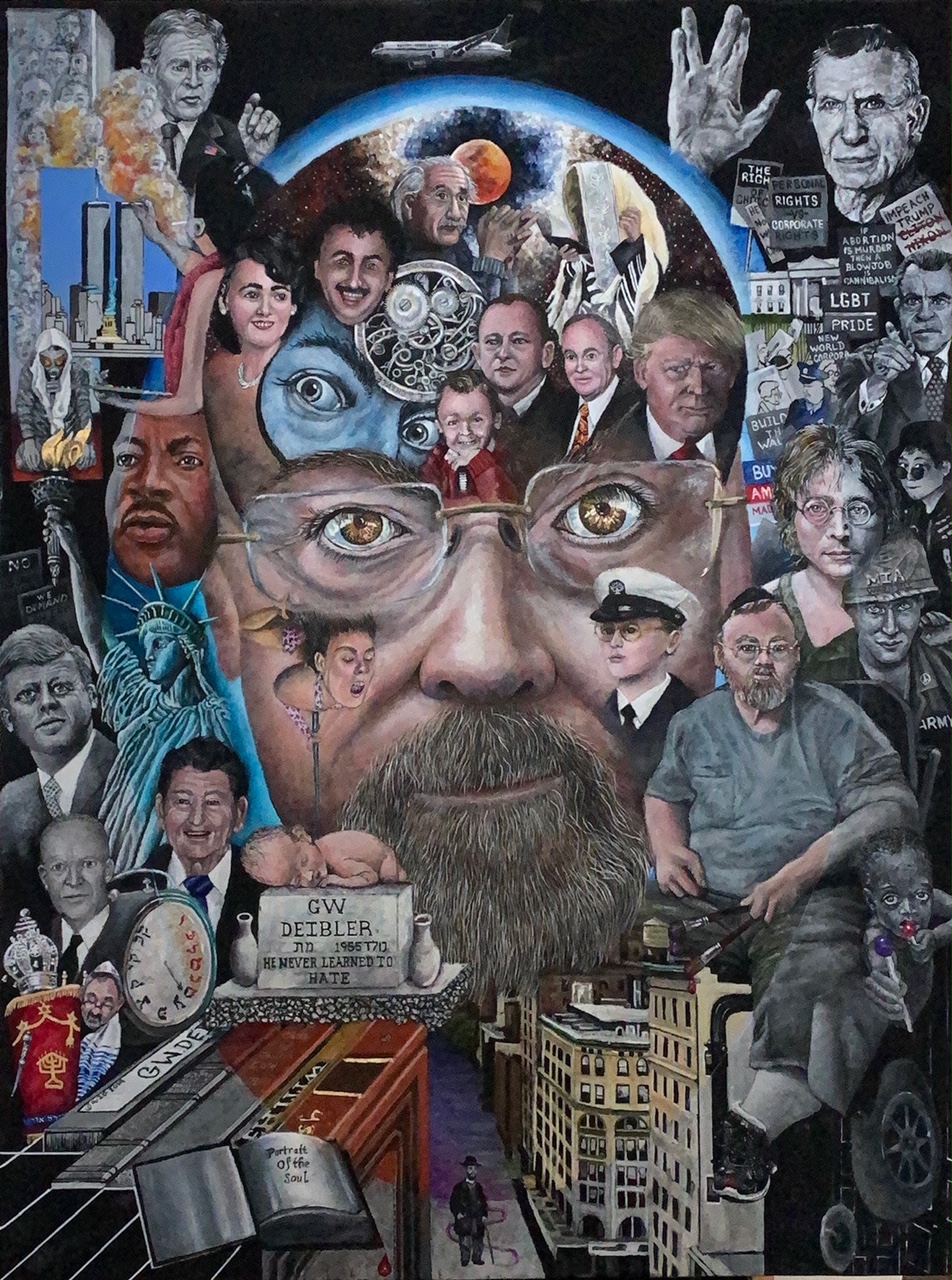 DeiblerDimensions: 48"x36"x2"Media: OilSubstrate: Museum profile Hardboard canvas panel:Price: $235,000 includes shipping
The Rebbe, Menachem Mendel Schneerson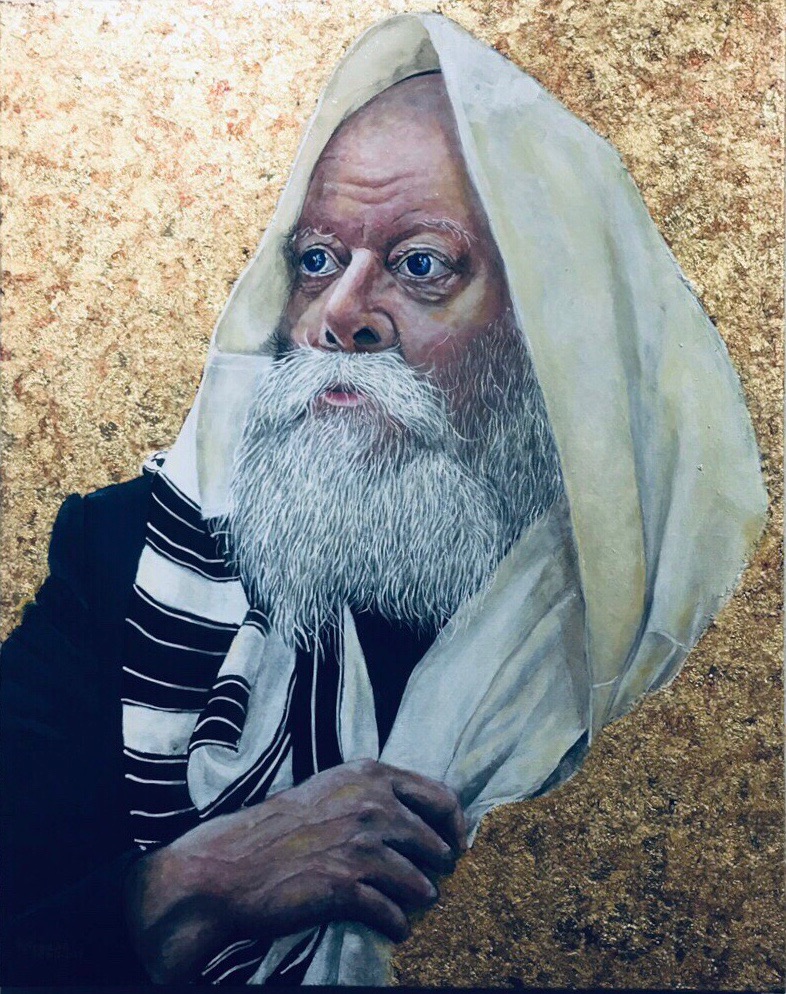 Dimensions: 36"x30"x2"Media: Oil and 22k Gold leafSubstrate: Museum profile Hardboard canvas panel:Price: (SOLD) Collection of Chabad of Phoenix

" Y "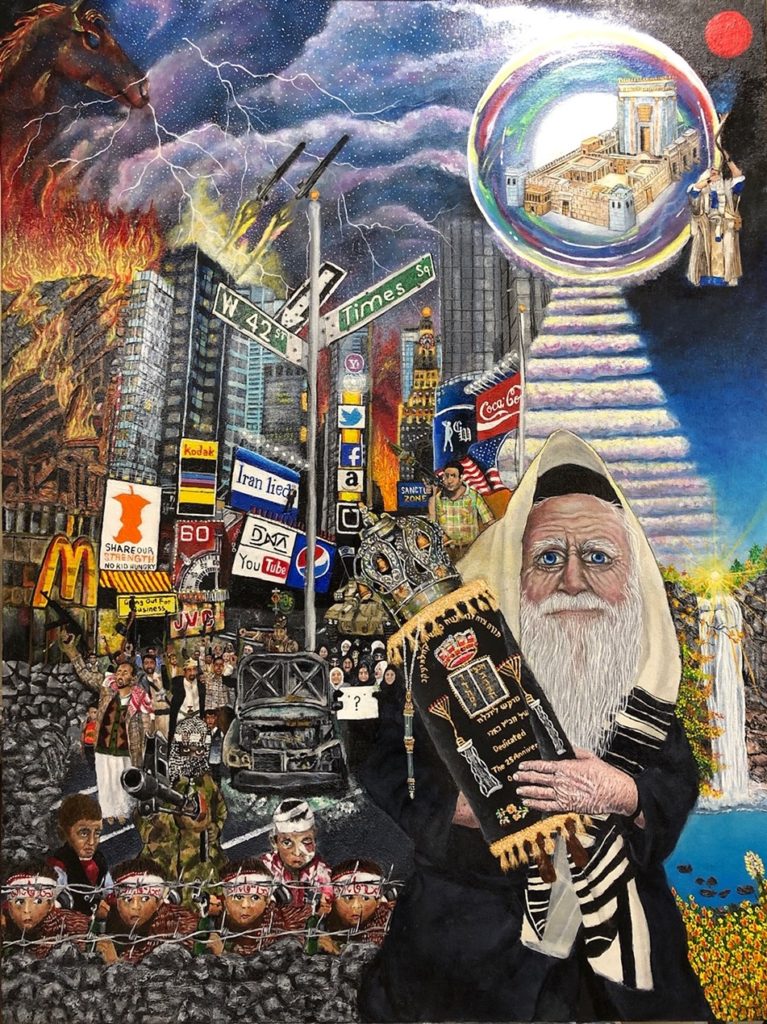 Dimensions: 48"x36"x2"Media: OilSubstrate: Museum profile Hardboard canvas panel:Price: $225,000 includes shipping
"Edge of Tomorrow"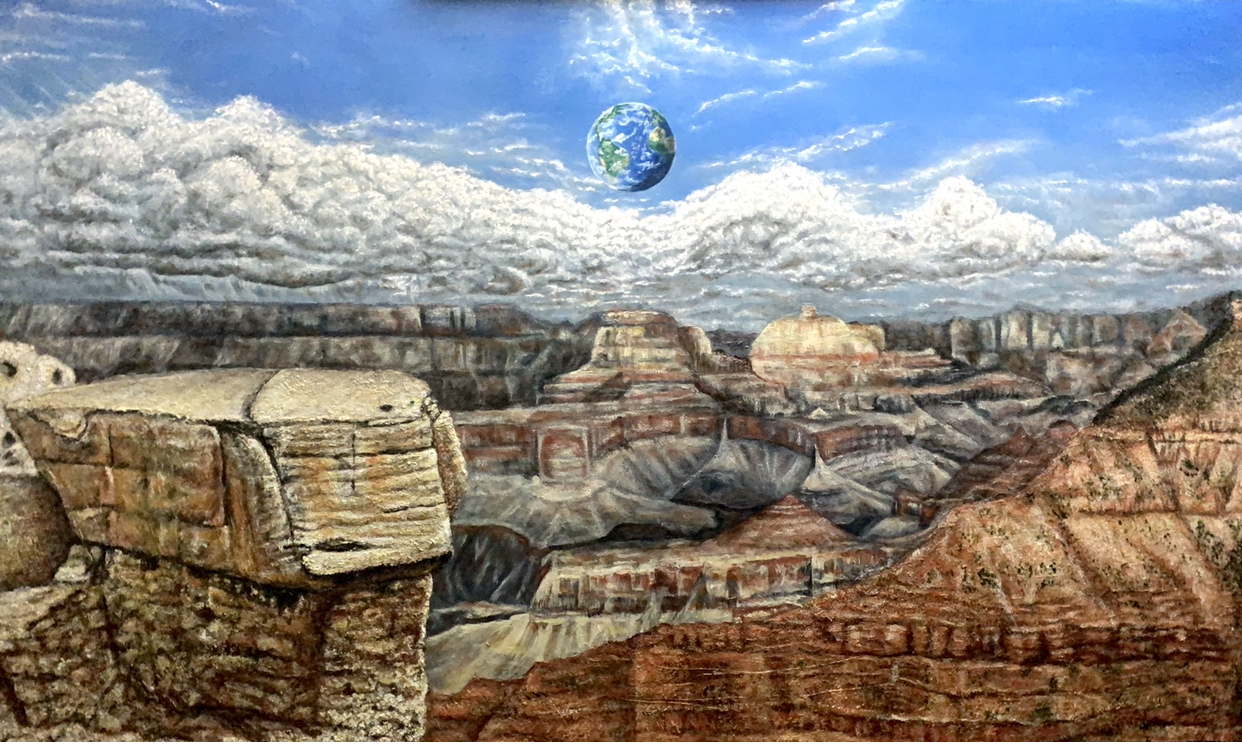 Dimensions: 46"x60"x2"Media: OilSubstrate: Museum profile ACP aluminum composite panel mounted to a Popular hardwood cradlePrice: $225,000 includes shipping
"Serenity at Oak Creek"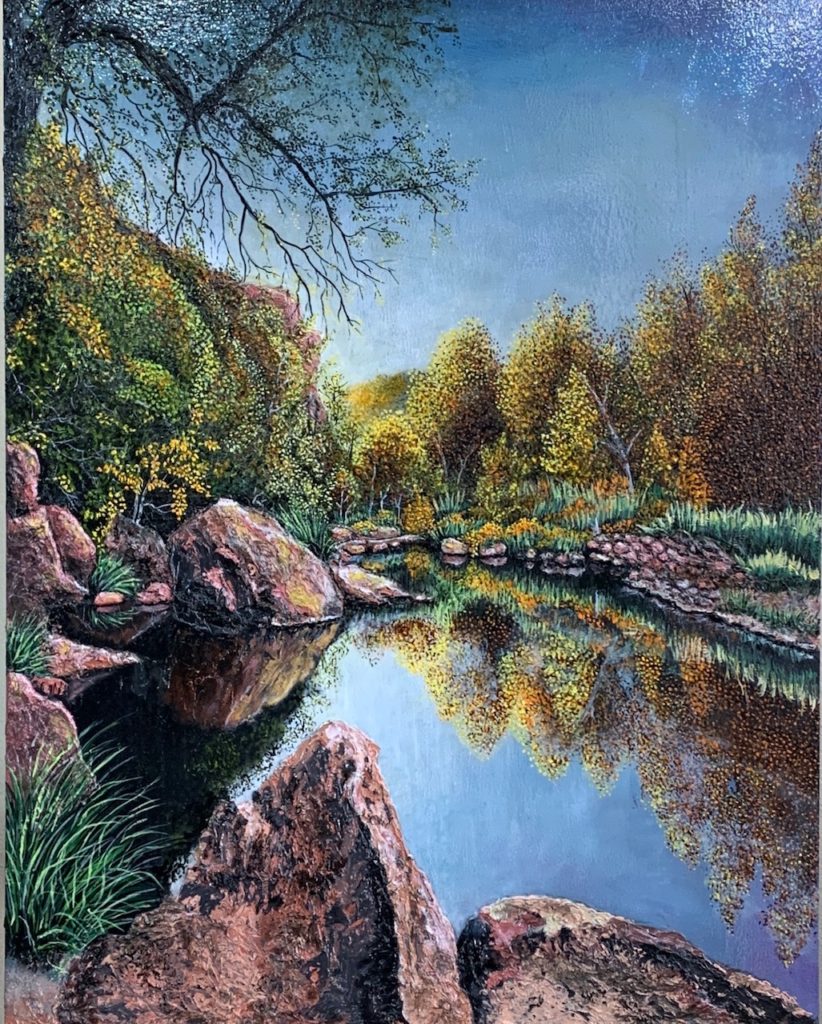 Title: " Serenity at Oak Creek "Artist GW DeiblerDimensions: 30"x24"x2"Media: OilSubstrate: Museum profile ACP aluminum composite panel mounted to a Popular hardwood cradlePrice: $7,500 shipping extra
"The Tree of Life"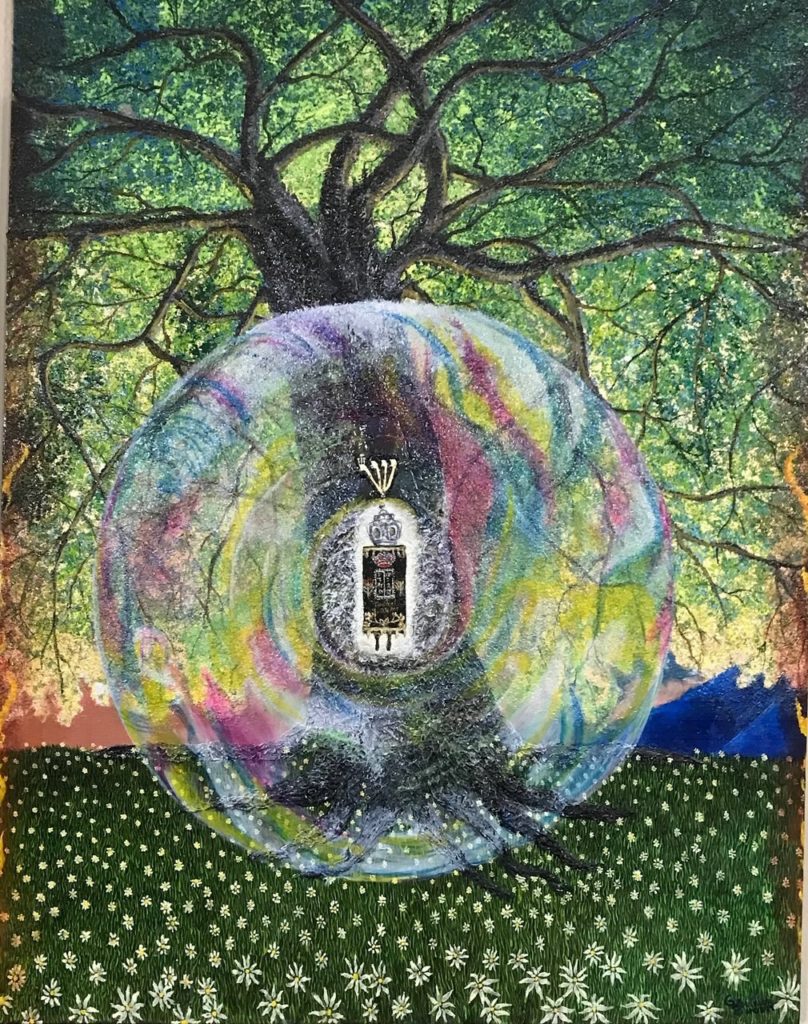 Dimensions: 48"x36"x2"Media: OilSubstrate: Museum profile Hardboard canvas panel:Price: (SOLD) Collection of Chabad of Phoenix
"Portrait of my Grandson Jacob"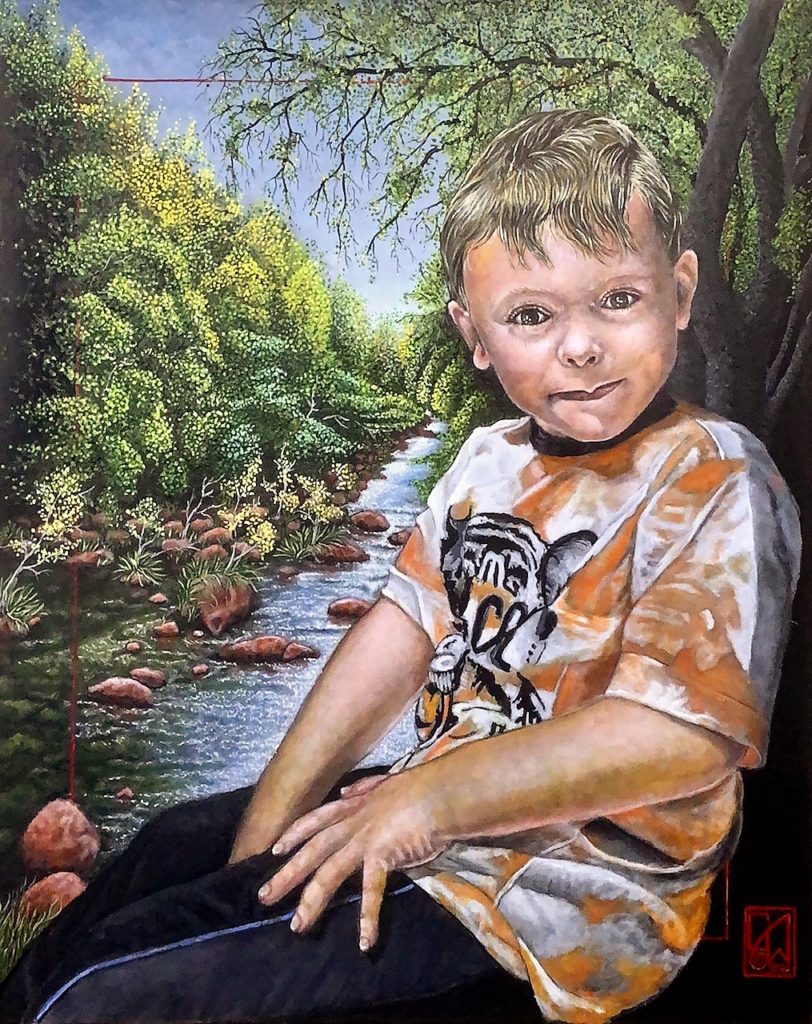 Dimensions: 30"x24"x2"Media: OilSubstrate: Museum profile ACP aluminum composite panel mounted to a Popular hardwood cradlePrice: ( Not for Sale ) Artist is excepting commissions

"Portrait of my Granddaughter Kylie"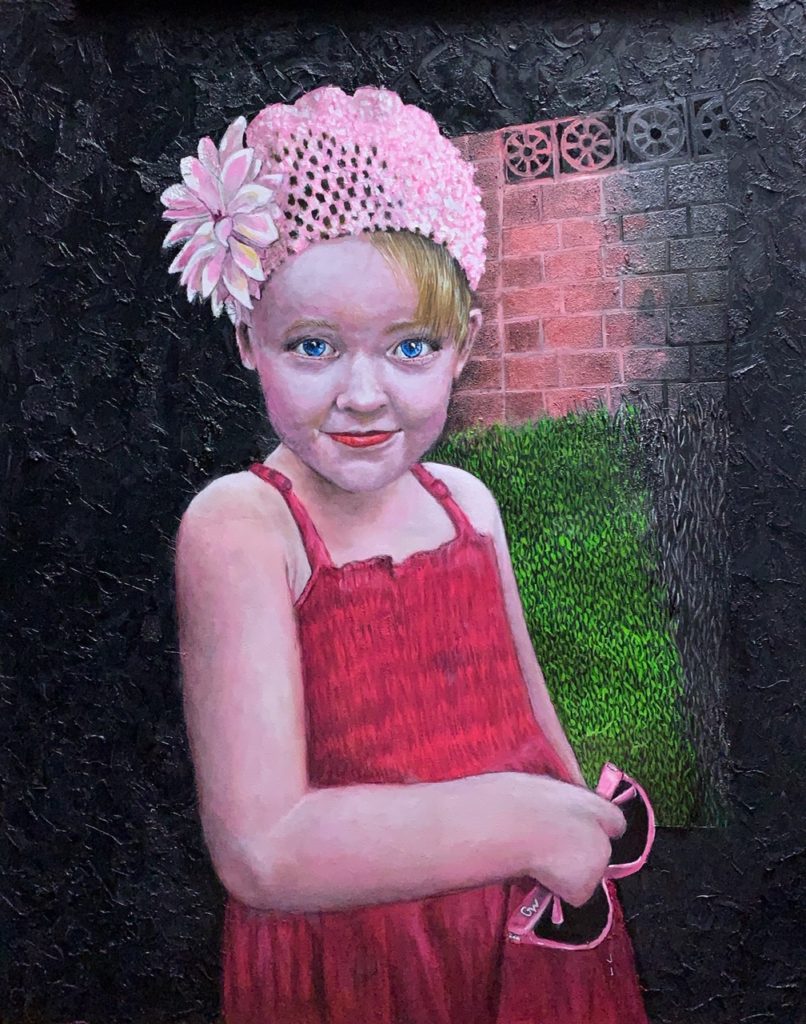 Dimensions: 30"x24"x2"Media: OilSubstrate: Museum profile Hardboard canvas panel:Price: ( Not for Sale ) Artist is excepting commissions

"A Sunny Day in the Park, Portrait of Rabbi Avraham Lapine and Family"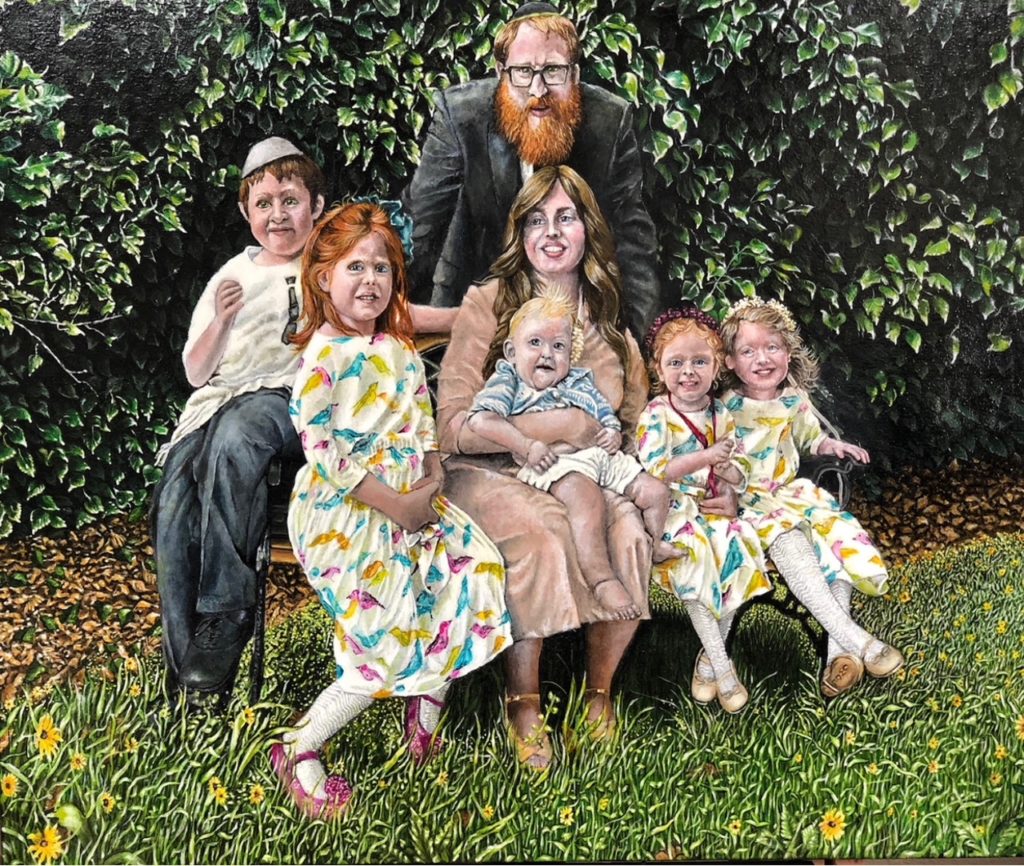 Dimensions: 30"x36"x2"Media: OilSubstrate: Museum profile Hardboard canvas panel:Price: ( Sold ) Artist is excepting commissions